Here the max composite was done after filtering the Sentinel-1 GRD collection to get images from a similar look angles (in this case ascending node).
On the other hand, a ferry leaves Calais at 5:55 pm, therefore it is still very close to the port of Calais at Sentinel-1 overpass time. It's fun too look at other straits with the same method...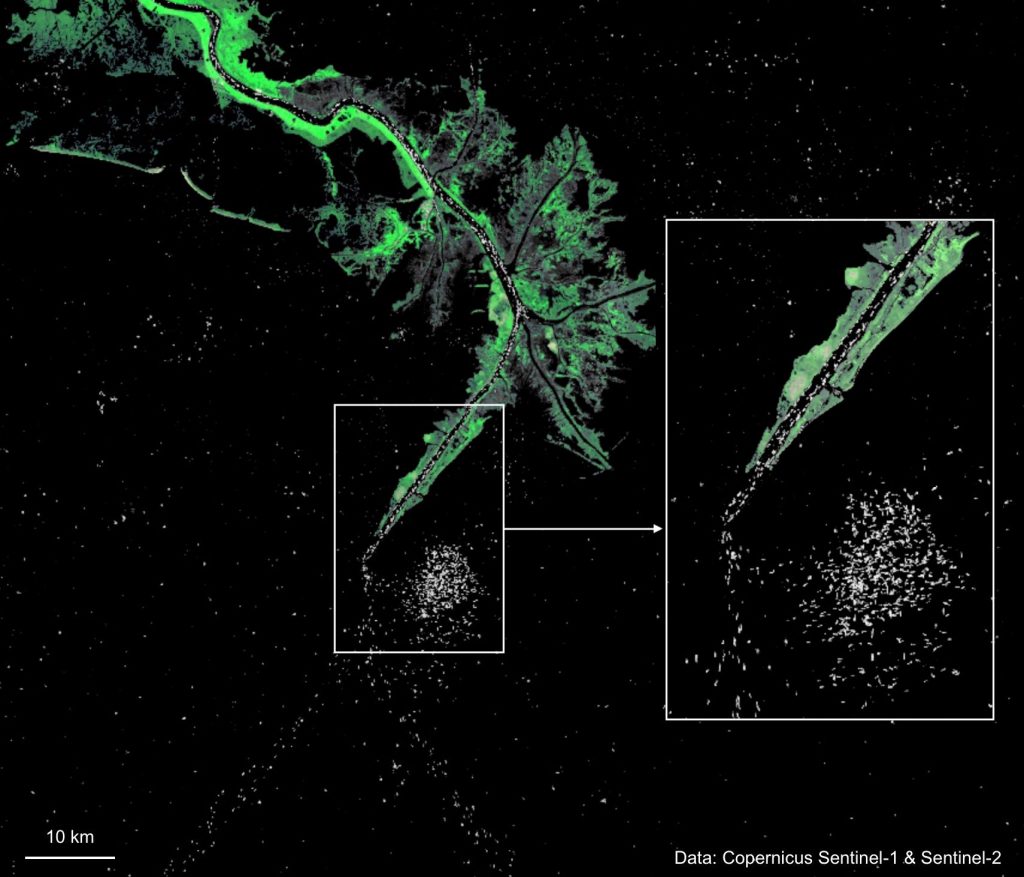 Mississippi River delta and the Gulf of Mexico. Land surface from Sentinel-2 false color composite B4/B8/B2 on 2019-04-03.
AIS data are emitted by all kind of ships (even small ships that may not be detected by Sentinel-1) and not only at 6am or 6pm.
However, an AIS tracker can be switched off, whereas the Sentinel-1 radar at 693 km above sea level is out of reach...