This actually is one of the oldest surviving maps of Amsterdam, showing the city's finished medieval walls, towers and gates.
Like in most old maps of Amsterdam the city is shown from the river IJ, so that the view is directed to the south rather than the north.
Collection Amsterdam Museum
Bird's eye view of Amsterdam, painted by Jan Micker around 1652.
This painting thus portrays Amsterdam as it must have been around 1538, and not the enlarged Amsterdam of 1652.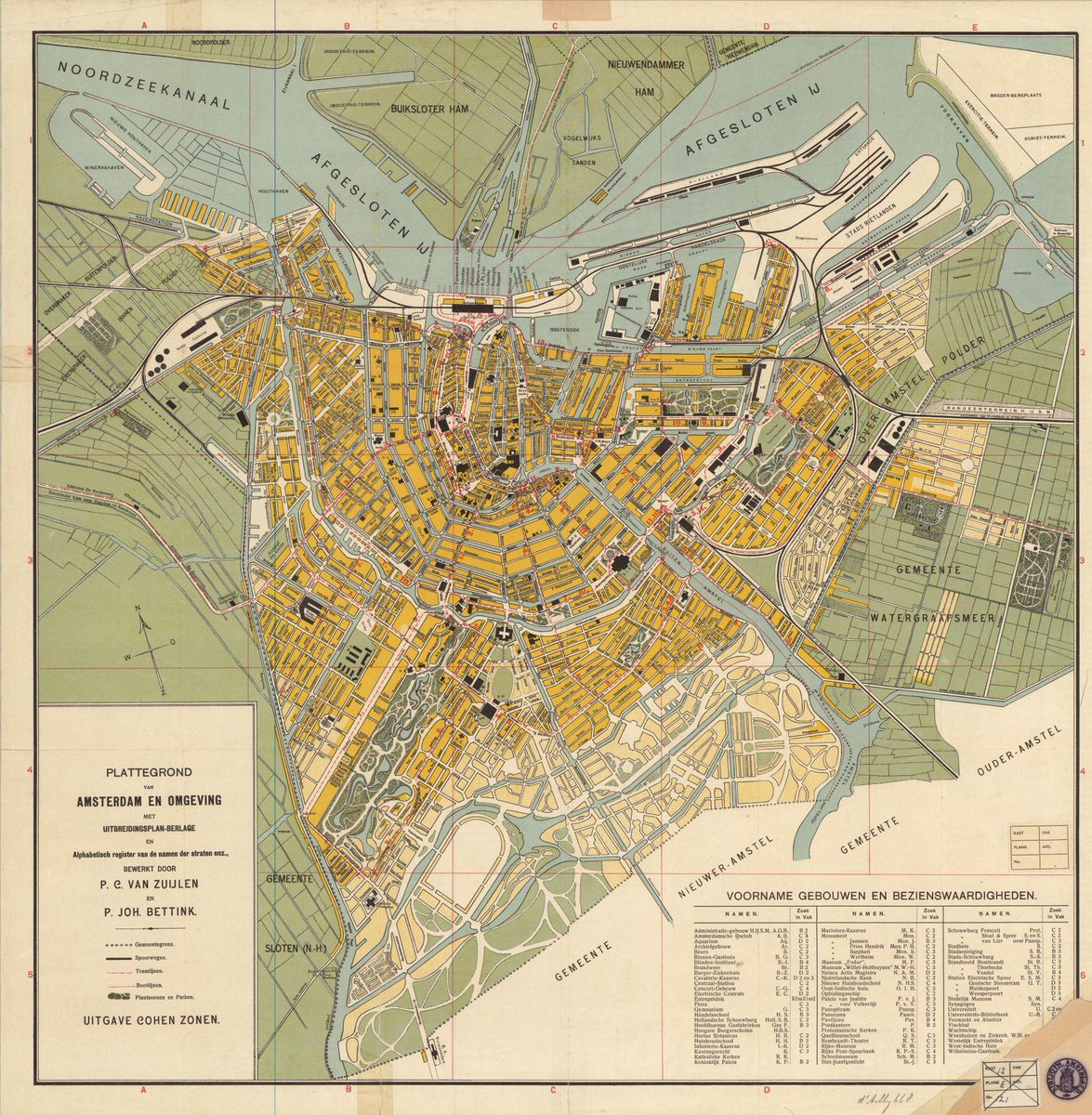 The urban design work of the Dutch architect Hendrik Petrus Berlage (1856-1934) focused on finding sustainable concepts to cope with the strong population growth of Dutch cities in the 1930s
Amsterdam North up view in the GeoGarage platform (NLHO nautical chart)
Links :