From Ciel&espace

Seen by satellite radar, ships transiting between France and England draw a double line that evokes the Brexit, in force for the new year.
On 31 December 2020 at midnight (23:00 GMT), the United Kingdom leaves the European Union.
An image taken by the two satellites Sentinel-1A and 1B, of the European Copernicus programme, seems to symbolise the event: it is the accumulation of radar images taken throughout 2020 over the Channel.
Able to see through the clouds, the Sentinel-1 radar allows all the ships in permanent transit between France and England to be seen.
Adding up the photos gives an astonishing materialisation of this maritime route, one of the busiest in the world...
And symbolically, this route evokes the separation between Great Britain and the Continent, which was actuated by the Brexit, and which becomes a reality from the first second of 2021.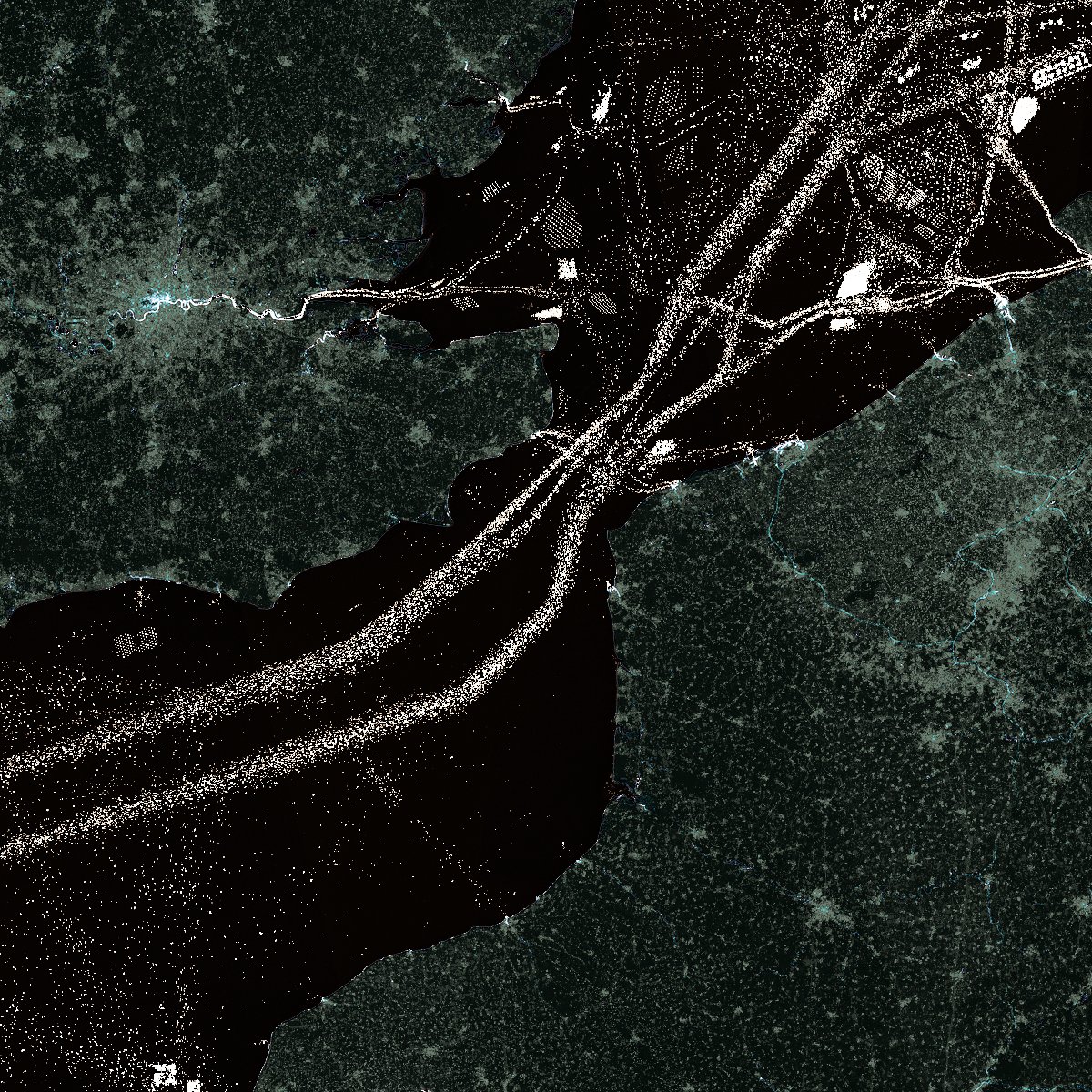 The Channel maritime motorway has two lanes to avoid collisions between the many ships using it.
The North Sea is studded with pre-polar installations and wind farms. Credit: ESA.

Already in 2019, the European Space Agency had published a similar image that accumulated photos taken over three years, between 2016 and 2018.
The English Channel in 2020, as seen by @CopernicusEU's Sentinel-1 imaging radar. This maximum reflectivity composite shows the year in shipping lanes, offshore wind farms, &c. pic.twitter.com/9WjxEkDcB1

— Tim Wallace (@wallacetim) December 31, 2020
In the 2020 image, which was broadcast on 31 December on Twitter by journalist Tim Wallace of the New York Times, in addition to the cargo ships transiting the English Channel, the ferries sailing between Calais and Dover were also shown, as well as the wind farms installed at sea, which drew geometric patterns.
A zoom on the Belwind wind farm off the coast of the Netherlands reveals the 110 wind turbines installed at sea between 2010 and 2017.
Credit: ESA.