Jacob Roggeveen (1659 – 1729) was a Dutch explorer who was sent to find Terra Australis, but he instead came across Easter Island (called Easter Island because he landed there on Easter Day).
Jacob Roggeveen also encountered Bora Bora and Maupiti of the Society Islands and Samoa.
Jacob Roggeveen and the Easter Island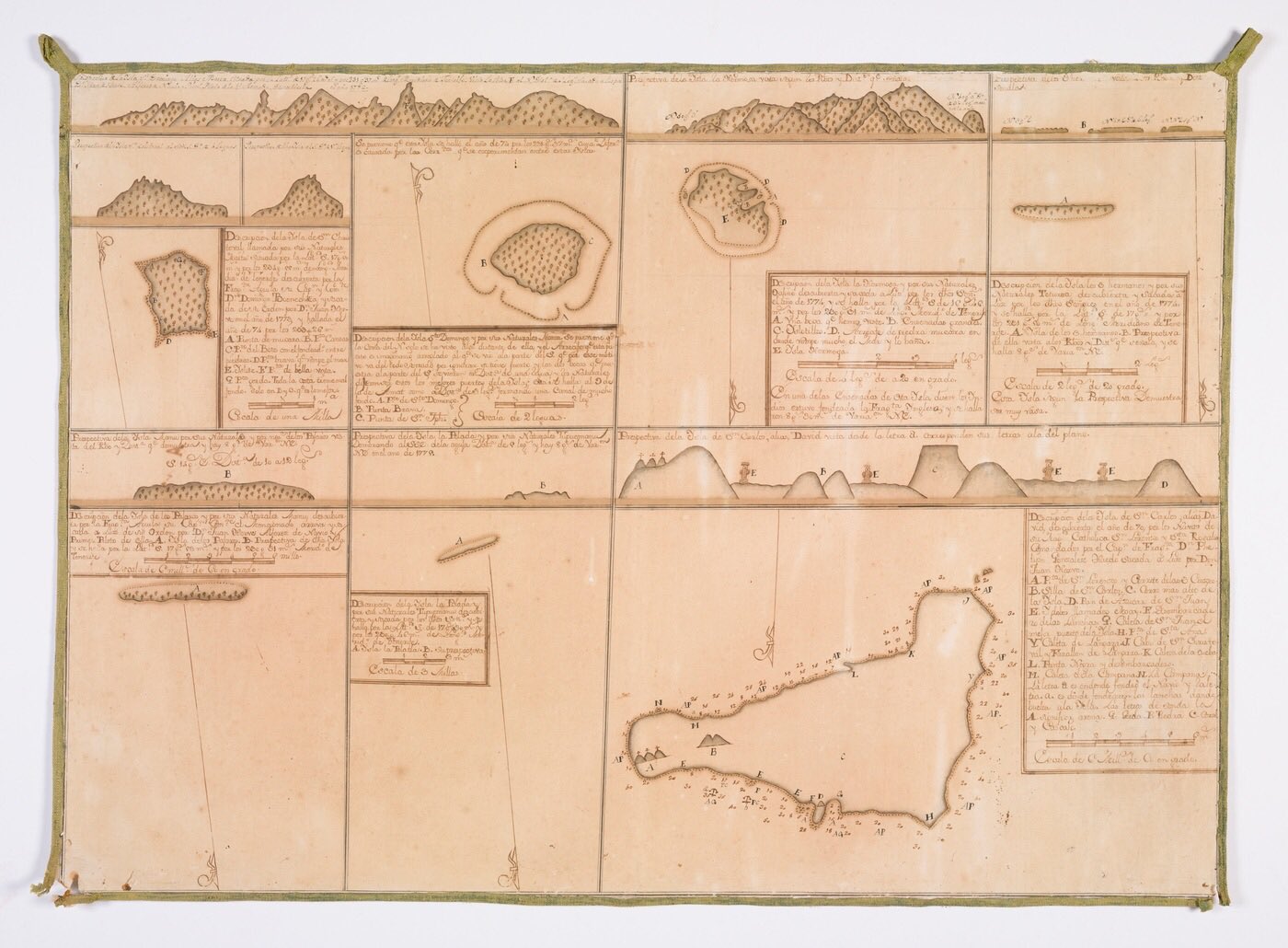 5 April, Easter Sunday, 1722 by Dutchman Roggeveen
Isla de Pascua (named 'isla de San Carlos') de la expedición de González Ahedo en 1770
map from State Library of NSW
Somaglia collection of manuscript sea charts of the Pacific Ocean and South America, highlighting the Spanish expeditions to colonise Easter Island and Tahiti / [Joseph de la Somaglia, collector] ; Joseph Manuel de Moraledo, Juan de Hervé, Joseph Camacho y Brenes, Joseph Francisco Badaraco, Thomas López y Chaves [cartographers]
Plan of Isla de San Carlos, discovered on the 15th of November 1770, by el capitán de fragata Don Felipe Gonzáles de Aedo
source : Memoria Chilena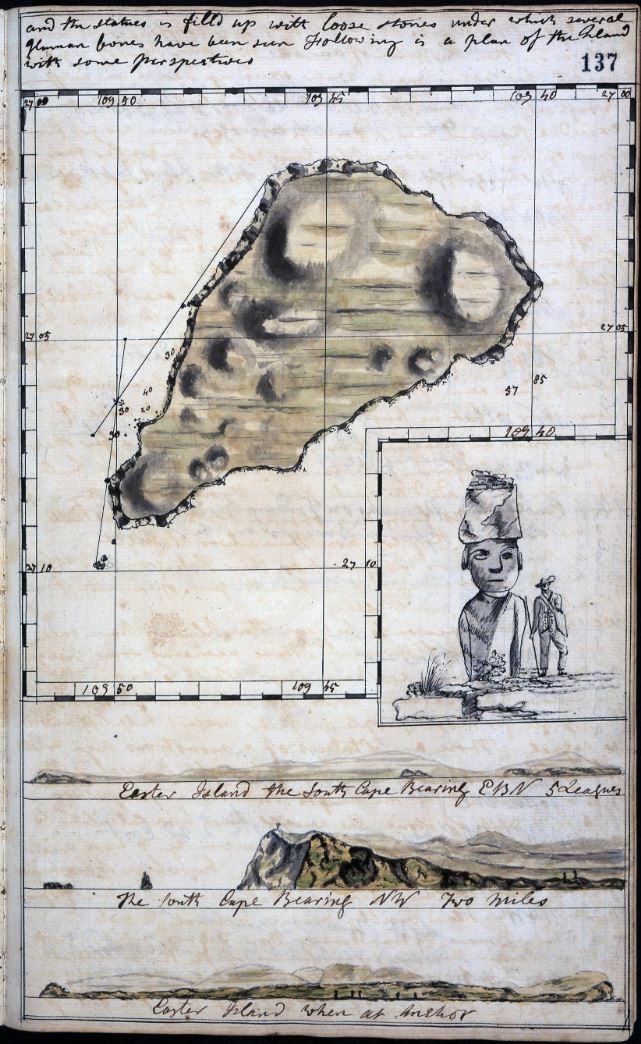 Log of the Resolution 1772-1775 Easter Island
UK National archive
Rapa Nui
The Moai of Easter Island
Easter island today in the GeoGarage platform (UKHO chart)
Isla de Pascua o Rapa - Nui [material cartográfico]
by el Instituto Hidrográfico de la Armada de Chile
Easter Island, captured by Sentinel-2A a few days ago, on 7 April 2017.
Easter Island, also known as Rapa Nui, is a Chilean island in the south-eastern Pacific Ocean, at the south-easternmost point of the Polynesian Triangle, and it is also one of the most remote inhabited places in the world.
Copyright: contains modified Copernicus Sentinel data (2017),
processed by ESA, CC BY-SA 3.0 IGO.
see also NASA picture
Links :