Localization with the GeoGarage platform (NGA nautical raster chart)
Cruise ship LA BELLE DES OCEANS ran onto rocks south of famous Phi-Phi islands, Thailand, Andaman sea, sometime between 0200 and 0300 Bangkok time (UTC +7) Nov 25, with 90 passengers and 60 crew on board.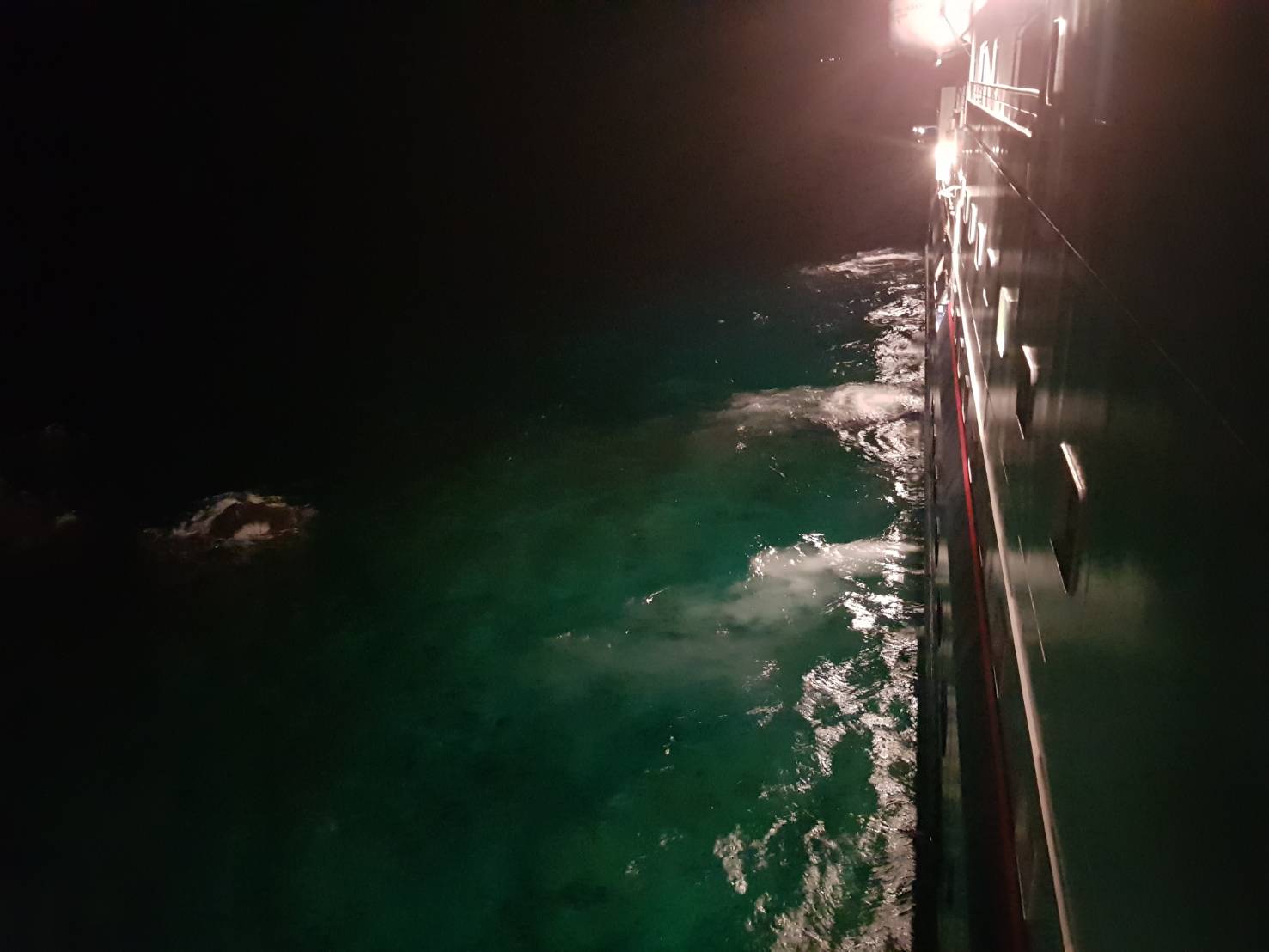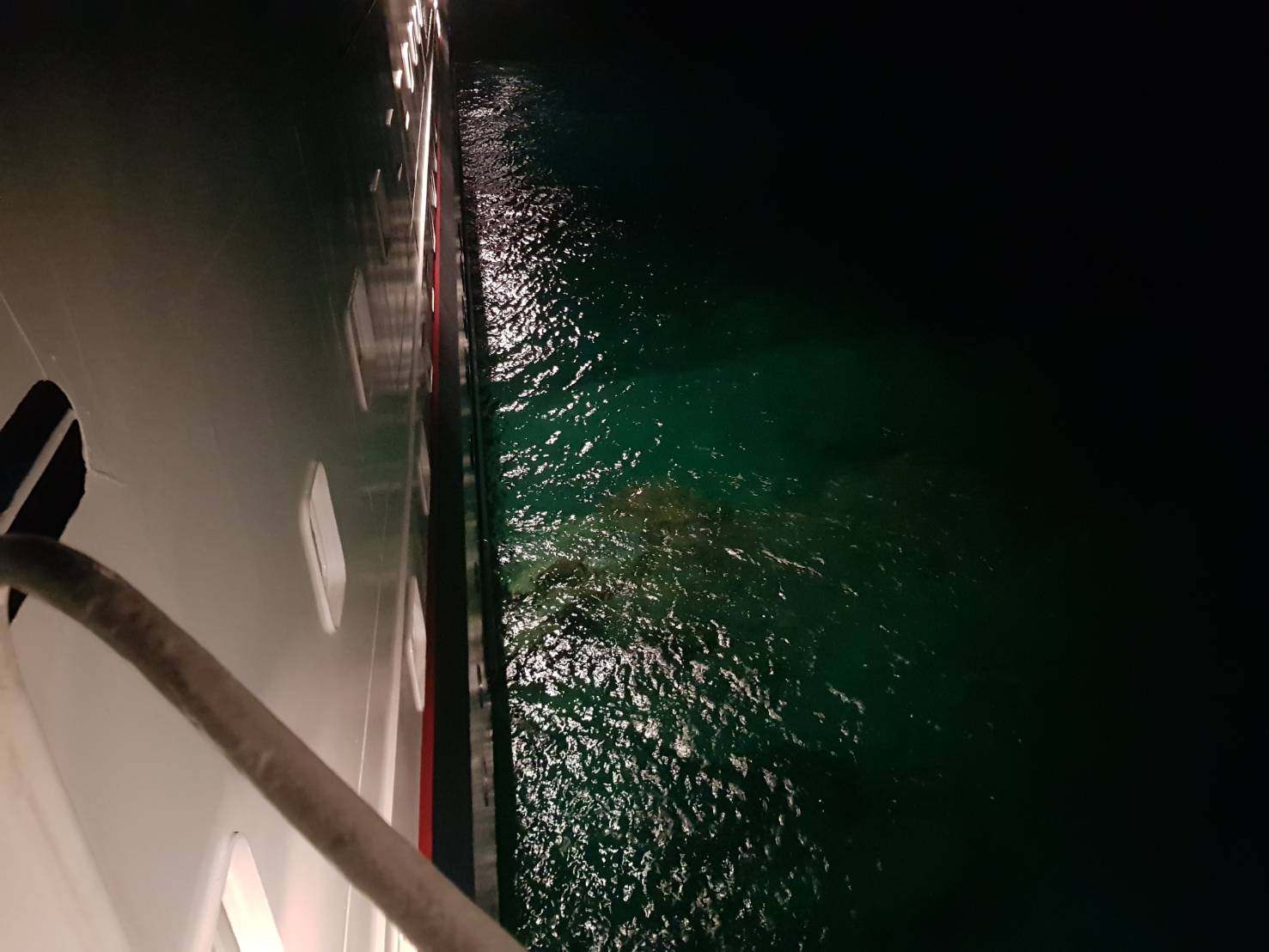 A fisherman who was first to arrive at the stricken vessel said that none of the passengers were injured.
He said: "I had just left the shore when I saw the cruise ship stuck on rocks, it was in the route to my area of fishing.
"I asked to help them but they told me that they had already contacted the navy so I checked with them that all the passengers were fine. Then I left because there was nothing more I could do."
The navy ship arrived and dragged the cruise ship off the rocks and escorted the vessel to the nearest pier.
Officers said that there was damage to the ship's body which the captain will be asked to explain.
Underwater hull in bow section was breached, with ensuing water ingress.
The ship understood to manage to refloat by own means, and reached Phuket island under own power, closely monitored by Thai Navy.
Thai navy ship HTMS Sriracha sailed out to the cruise ship which was stuck on rocks near the Koh Phi Phi island with a damaged hull and taking onboard water.
She was berthed at 1030 Bangkok time Nov 25, all on board safe.
Vice Admiral Choenghai Choengchompat said: "The passengers are all safe and we will question the cruise ship captain about the crash again later."
The ship had left Singapore last month, visiting Malaysia and Thailand and was due to sail to to India and Greece by March.
No detailed paper map from Thai Navy
source: Southeast Asia Pilot
LA BELLE DES OCEANS was en route from Penang island, Malaysia, to Phang Nga Bay near Phuket, Krabi Province, Thailand, famous tourists attraction and destination.

Cruise ship LA BELLE DES OCEANS, IMO 8800195, GT 5218, built 1989, flag Belgium, operator
CroisiEurope
.
The 1989-built vessel is the former Clipper Odyssey, Oceanic Odyssey and Oceanic Grace.