Organised by the Royal Ocean Racing Club since 1925 and partnered by Rolex since 2001, the 605nm race is a classic examination of strategy and skill.
Attracting a mix of passionate Corinthians and professionals, this is offshore racing at its very best, with complex weather patterns and testing tidal currents to be negotiated.
For Rolex, this type of sailing challenge lies at the heart of its enduring six-decade-long support for the sport.
On Saturday, 3 August an intrepid fleet of 400 yachts will set sail from Cowes, on the south coast of the United Kingdom, bound for the Fastnet Rock off southern Ireland and the return. leg to the finish in Plymouth.
photo :
Carlo Borlenghi
"Sea Fever: For Those in Peril" - Fastnet Race Disaster, 1979 from Hidden Picture Productions
This is a short extract from the 60' programme "For Those in Peril" that Jonathan directed for BBC4. First transmitted as part of the BBC's "Sea Fever" season, the film tells the story of the evolution of coastal rescue in the UK from the start of the 20th century.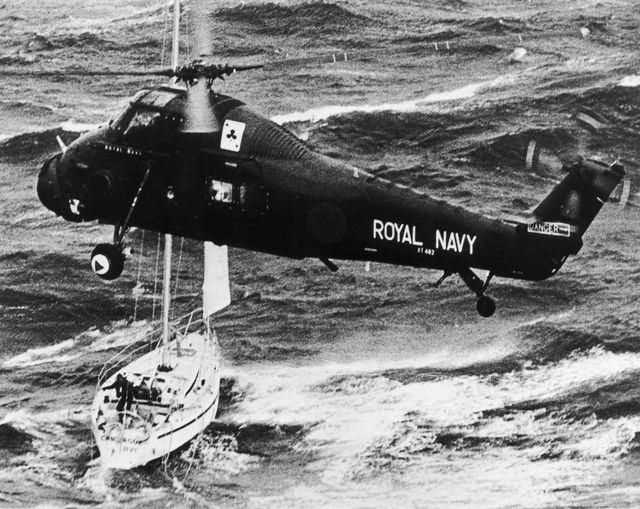 Royal Navy Honors 40th Anniversary of the Fastnet Race Rescue :
This extract tells the story of the Fastnet race disaster of 1979 (so 40 years ago) that launched the biggest maritime rescue operation since Dunkirk.
A freakish storm turned the Celtic Sea into a terrifying washing machine that tossed the 303 entrants about and killed 15 sailors.
This documentary is a tribute to the Royal Navy rescue crews and has a focus on Nick Ward's experience on the Holland Half Tonner Grimalken, and which is recounted in his book "Left for Dead".
The documentary includes some footage from the start of the infamous race, and look out for a shot of the top boat of the Admiral's Cup that year (of which the Fastnet Race was the series finale), the Peterson 39 Eclipse, just to windward of the star performer from the 1977 series, Imp.
You can also see the Irish yacht Golden Apple of the Sun being towed into Plymouth after she had lost her rudder in the storm.
Her crew were airlifted off the boat and she was recovered by the Royal Navy 20 hours after the storm's height.

Links :