Sarah and Conor La Grue are on a quest to turn the 4,000 or so live-aboard yachts around the world into a research fleet.
These vessels would gather data for scientists and host their latest experiments. Sarah and Conor discuss their Given Time project here with science adviser, Dr Steve Simpson from Exeter University.
From BBC by Jonathan Amos
"If you opened your curtains in the morning and found that the grass was scorched, somebody had dumped a load of rubbish in your garden and animals were eating it - you'd be appalled. But that's what's happening in the oceans," says Sarah La Grue.
"The reefs are being scorched, there's rubbish on beaches and animals are eating it and getting tangled up in it. But we don't generally see much of this because it's in the oceans. Out of sight, out of mind."
Sarah is a yachtswoman who lives aboard her boat and is about to set out on a global voyage for science.
She and husband, Conor, have a vision to co-ordinate other like-minded sailors into a kind of research fleet to address some of the biggest issues facing our seas.
Their project - and the name of their 12m boat - is
called Given Time
.
The idea is to build a community of vessels that can gather data and conduct simple experiments, all at the behest of scientists.
Some of this information - water temperature, salinity, and turbidity - can be used to ground-truth oceanographic models and satellite observations.
Other data, such as fish tissue samples, can help build a picture of animal health and the waters in which they live.
Just documenting places visited would compile "baselines" from which future change can be properly assessed.
Sarah's and Conor's open-source, crowd-science project will run off a website and an app.
"Beta boats" are being recruited to trial the basic research programme.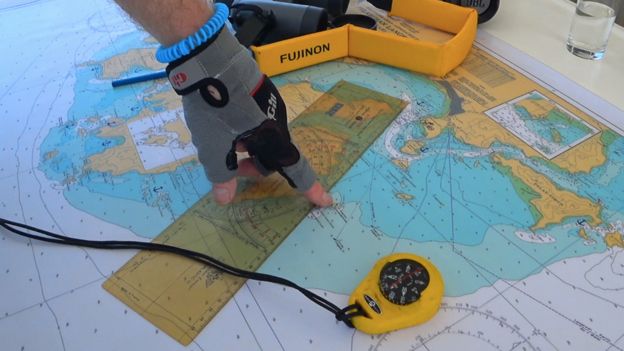 The intention is that these vessels would then cascade the ideas and skills to other sailors wanting to join the programme.
"There's something like 4,000 long-term, live-aboard boats cruising the world," explains Conor.
"These are individuals, families, groups of friends; and they've made the oceans their home, and they want to look after them and get involved.
"These boats are increasingly going to some really interesting places - even into high latitudes like Antarctica and the North West Passage. These are places that professional research vessels may not often go, so we represent a fantastic additional resource."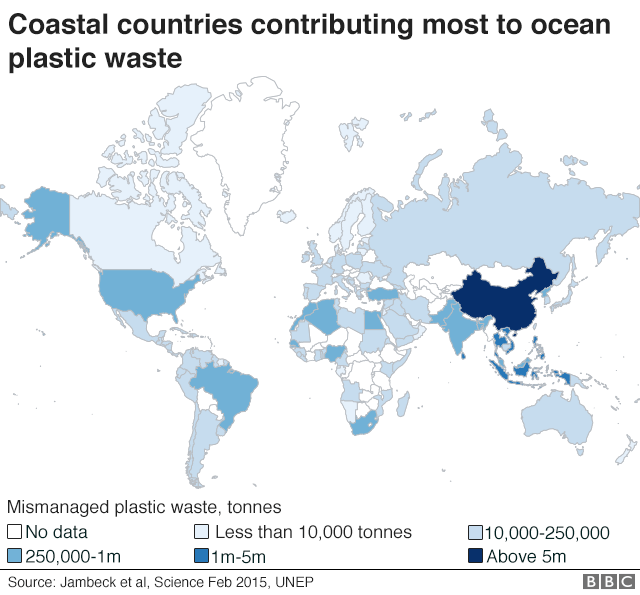 Given Time is taking direction from scientific advisers, such as Dr Steve Simpson from Exeter University.
He envisages scientists plugging into the cruiser community to find boats in places of interest to their particular field of research.
Perhaps these scientists have a new instrument they want to trial or a new data-set they want to acquire.
A community yacht could make that happen quickly and cheaply.
"For us, ship time is the most expensive thing and that limits what we can do," says Steve. "And yet to understand the oceans, we really need big spatial coverage for our data-sets, and we need long time-series.
"So, the opportunity to work with people where the ocean is their home, to be gathering these global data-sets that build up year on year - that's a very exciting prospect."
"Beta boats" are currently being recruited to cascade the programme
Steve himself wants to use the boats as part of his research into ocean acoustics.
He's interested in underwater sounds to help interpret what's living in the oceans and how this environment is being affected by human-produced noise.
Yachts run silent, which makes it much easier to record and interpret the soundscapes picked up by his hydrophones.
"One of the real values of time-series like those cruisers could collect - is that we would see success stories," says Steve.
"An example: the beach clean-ups around the UK have demonstrated the impact of the 5p plastic bag charge.
"Since that charge came in, there's been a 40% reduction in plastic bags found on beaches. And you only know that because lots of people have been collecting data. That helps shore up policy."
Links :