China claims they aren't military bases, but their actions say otherwise.
From JapanTimes
China's National People's Congress Standing Committee, a top law-making body, passed a revised version of China's surveying and mapping law intended to safeguard the security of China's geographic information, lawmakers told reporters in Beijing.
Hefty new penalties were attached to "intimidate" foreigners who carry out surveying work without permission.
President Xi Jinping has overseen a raft of new legislature in the name of safeguarding China's national security by upgrading and adding to already broad laws governing state secrets and security.
Laws include placing management of foreign nongovernmental organizations under the Security Ministry and a cybersecurity law requiring that businesses store important business data in China, among others.
Overseas critics say that these laws give the state extensive powers to shut foreign companies out of sectors deemed "critical" or to crack down on dissent at home.
The revision to the mapping law aims to raise understanding of China's national territory education and promotion among the Chinese people, He Shaoren, head spokesman for the NPC Standing Committee, said, according to the official China News Service.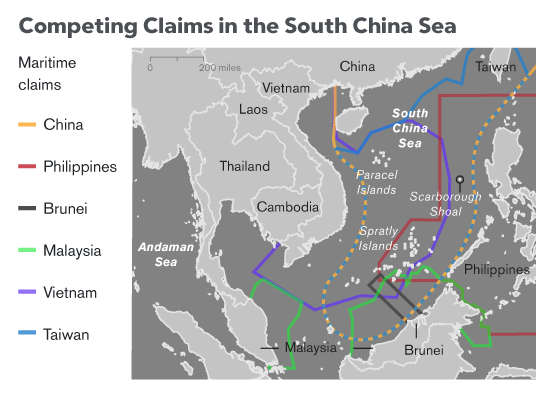 When asked about maps that "incorrectly draw the countries boundaries" by labeling Taiwan a country or not recognizing China's claims in the South China Sea, He said, "These problems objectively damage the completeness of our national territory."
China claims almost all the South China Sea and regards neighboring self-ruled Taiwan as a breakaway province.
The new law increases oversight of online mapping services to clarify that anyone who publishes or distributes national maps must do so in line with relevant national mapping standards, He said.
The rise of technology companies which use their own mapping technology to underpin ride-hailing and bike-sharing services made the need for revision pressing, the official Xinhua News Agency said Tuesday.
Foreign organizations that wish to carry out mapping or surveying work within China must make clear that they will not touch upon state secrets or endanger state security, according to Song Chaozhi, deputy head of the State Bureau of Surveying and Mapping.
Foreign individuals or groups who break the law could be fined up to 1 million yuan ($145,000), an amount chosen to "intimidate," according to Yue Zhongming, deputy head of the NPC Standing Committee's legislation planning body.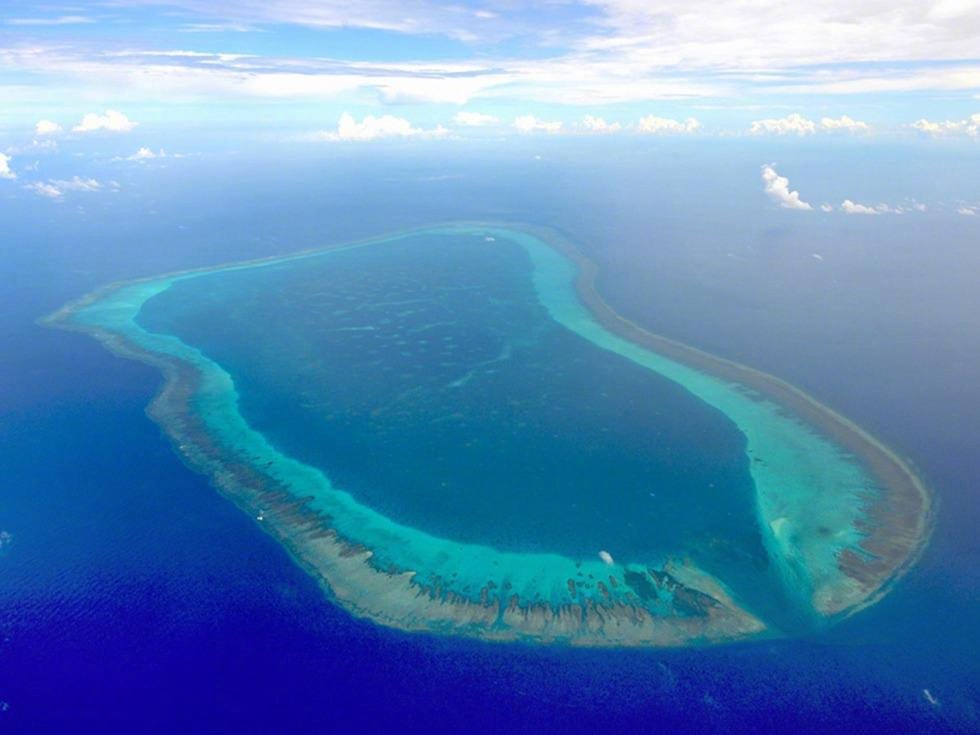 According to MoT, China cleared the wreckage of stranded fishing boat on Scarborough Shoal to ensure the security of navigation.
China's Southeast Asian neighbors are hoping to finalize a code of conduct in the South China Sea, but those working out the terms remain unconvinced of Beijing's sincerity.
Signing China up to a legally binding and enforceable code for the strategic waterway has long been a goal for claimant members of the Association of Southeast Asian Nations.
But given the continued building and arming of its artificial islands in the South China Sea, Beijing's recently expressed desire to work with ASEAN to complete a framework this year has been met with skepticism and suspicion.
The framework seeks to advance a 2002 Declaration of Conduct (DOC) of Parties in the South China Sea, which commits to following the United Nations Convention on the Law of the Sea (UNCLOS), ensuring freedom of navigation and overflight, and "refraining from action of inhabiting on the presently uninhabited islands, reefs, shoals, cays, and other features."
The South China Sea Dispute – An Update, Lecture Delivered on April 23, 2015 at a forum sponsored by the Bureau of Treasury and the Asian Institute of Journalism and Communications at the Ayuntamiento de Manila.
But the DOC was not stuck to, especially by China, which has built seven islands in the Spratly archipelago.It is now capable of deploying combat planes on three reclaimed reefs, where radars and surface-to-air missile systems have also been installed, according to the Asia Maritime Transparency Initiative think tank.
Beijing insists its activities are for defense purposes in its waters. Malaysia, Taiwan, Brunei, Vietnam and the Philippines, however, all claim some or all of the resource-rich waterway and its myriad of shoals, reefs and islands.
Finalizing the framework would be a feather in the cap for the Philippines, which chairs ASEAN this year. Manila has reversed its stance on the South China Sea, from advocating a unified front and challenging Beijing's unilateralism, to putting disputes aside to create warm ties.
Philippine President Rodrigo Duterte has opted not to press China to abide by an international arbitration decision last year that ruled in Manila's favor and invalidated Beijing's sweeping South China Sea claims.
There will be no mention of the Hague ruling in an ASEAN leaders' statement at a summit in Manila on Saturday, nor will there be any reference to concerns about island-building or militarization that appeared in last year's text, according to excerpts of a draft.
The map's most valuable and relevant feature is found on the upper left section where a cluster of land mass called "Bajo de Masinloc" and "Panacot" – now known as Panatag or Scarborough Shoal – located west of the Luzon coastline
(see YouTube : An ancient map is reinforcing Manila's arbitration victory against China on the disputed South China Sea.)
Duterte said Thursday that he sees no need to gather support from his neighbors about the July 2016 landmark decision.
His predecessor, Benigno Aquino III, brought the territorial disputes to the Permanent Court of Arbitration in The Hague in 2013 amid China's aggressive assertion of its claims in the South China Sea by seizing control of Scarborough Shoal located less than about 300 km (200 miles) from the Philippines' Luzon island, and harassment of Philippine energy surveillance groups near the Reed Bank, among others.
While the arbitration case was heard, China completed a number of reclamation projects on some of the disputed features and fortified them with structures, including those military in nature.
China did not participate in the arbitration hearing, and does not honor the award, insisting it only seeks to settle the matter bilaterally with the Philippines.
Duterte had said he will confront China with the arbitral award at a proper time during his administration, which ends in 2022, especially when Beijing starts to extract mineral and gas deposits.
He rejected the view that China can be pressed by way of international opinion, saying, "You are just dreaming."
The Philippines, meanwhile, has completed an 18-day scientific survey in the South China Sea to assess the condition of coral reefs and draw a nautical map of disputed areas.
Two survey ships, including an advanced research vessel acquired from the United States, conducted surveys around Scarborough Shoal and on three islands, including Thitu, in the Spratly group, National Security Adviser Hermogenes Esperon said Thursday.
"This purely scientific and environmental undertaking was pursued in line with Philippine responsibilities under the U.N. Convention of the Law of the Sea to protect the marine biodiversity and ensure the safety of navigation within the Philippines' EEZ," Esperon said in a statement.
He gave no details of the findings from the reef assessments and nautical mapping of the area, which was carried out between April 7 to 25.
Links :