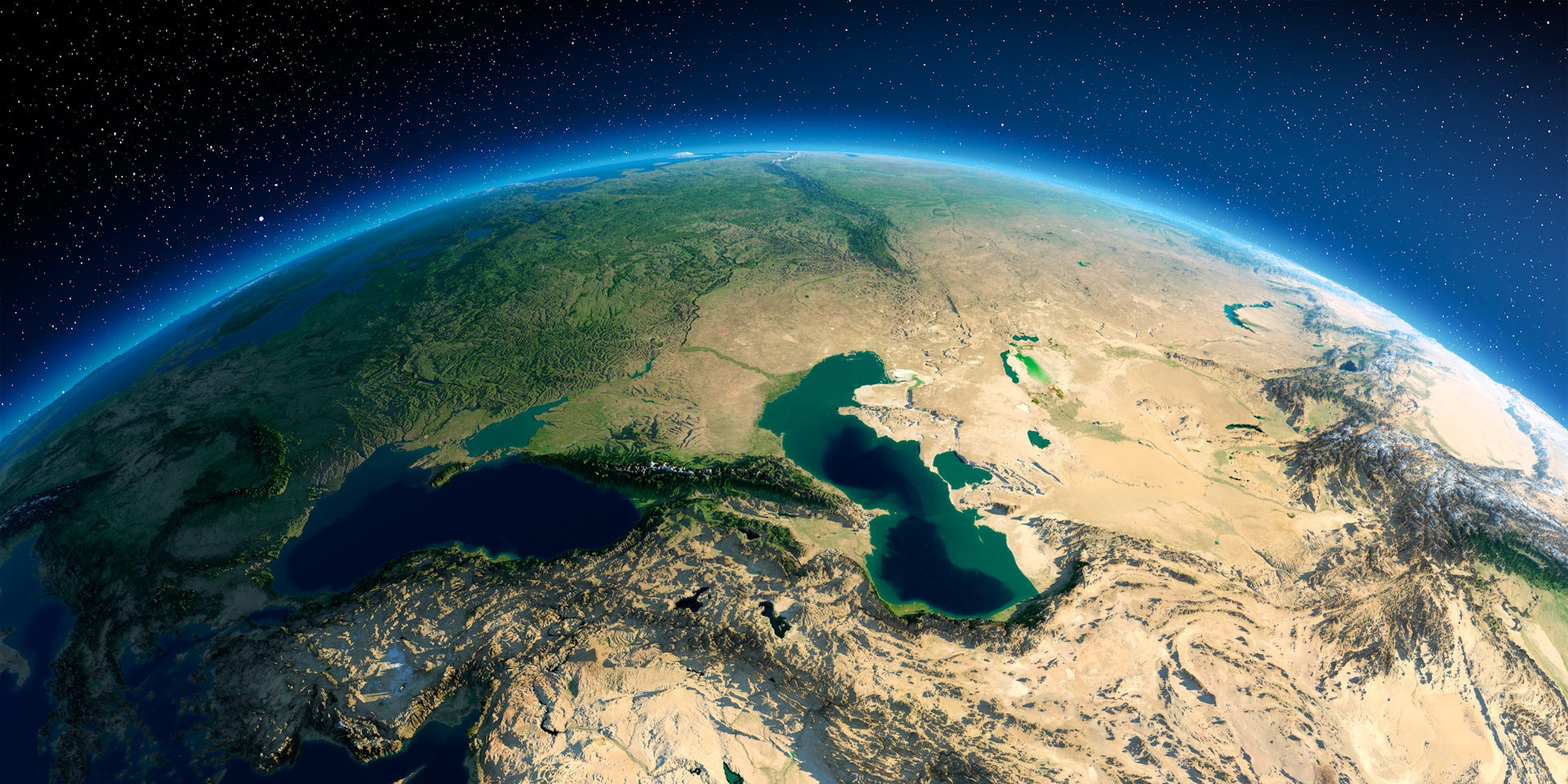 Anton Balazh / shutterstock

The Caspian is actually a lake, the largest in the world, and it is experiencing a devastating decline in its water level that is about to accelerate.
That's a depth considerably taller than most houses.
In five years it might be about 40cm lower than today and in ten years almost one metre lower.
Maritime countries worldwide are coming to terms with one metre or so of sea level rise by the end of the century.
Yet people who lived beside the sea were able to overcome the swings.
No human infrastructure was around to be destroyed and many animal species simply moved up and down with the sea levels, as they had done over the past 2 million years or so.
Can you imagine building new piers and harbours that fast?
By the time they are ready, the sea will have moved kilometres or tens of kilometres further away.
Coastal promenades will soon be landlocked.
Once-fertile plains will become too dry for watermelon and rice farming to continue.
But as the sea recedes, the town is becoming landlocked and the surrounding wetlands will be gone within decades.
This will devastate fish species, the Caspian seal and a richness of molluscs and crustaceans species unique to the sea.
About 99% of Caspian seal pups are raised on the winter ice of the north Caspian.
This will decrease oxygen levels and developing ecological dead zones could affect the remaining refuges of Caspian species.
A genuine ecocide is around the corner.
Rising global CO₂ levels, the main driver of climate conditions causing the Caspian crisis, can only be dealt with global agreements.
In Soviet times, large scale water diversions from Siberian rivers were proposed to deal with the shrinking Aral Sea to the east.
The stranded small harbour in Liman is further from the sea every year.
If no action is taken, it will be left alone in more than one way.