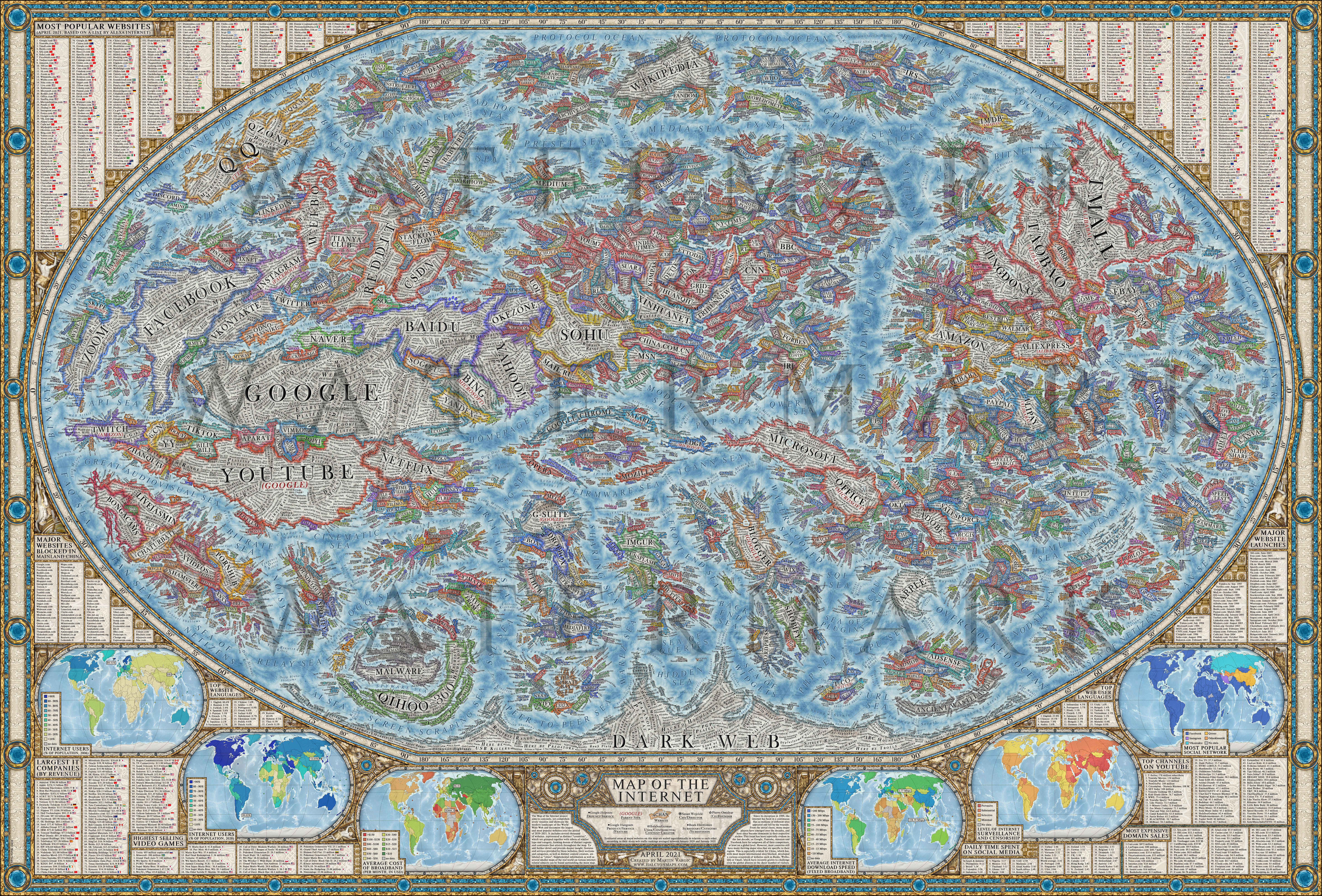 This is the extraordinary job done by Martin Vargic, artist and writer who took more than a year to create a map of Internet 2021 graphically inspired by historical maps.
This map includes many details, not only websites, but also technologies, companies, digital concepts...etc.
The size of the territories depends on the Alexa ranking (popularity), and the colors are according to the graphic charter of the sites. It is very rich and we could observe it for hours because there are so many things on it.
Links :