Billionaire Yacht Tracker : A Year of Sailing
A Forbes exclusive look at the travels of the Billionaire Yacht Club.
The Forbes interactive map shows the tracks of 17 of the most expensive privately owned yachts over the course of one whole year.
You can select to view the year's track of individual yachts by vessel name.
If you select an individual yacht on the map you can view the owner's name and details on the distance traveled and the locations where the yacht spent the most time.
The 'Destinations' button on the map allows you to view a heat-map view of the locations most visited by the super-rich.
he Mediterranean and the Caribbean are two of the most popular locations.
If you scroll down past the map then you can read some pen portraits of the boats' owners and a brief summary of where their yacht's traveled in 2017.
From The Guardian by Gavin Haynes
There are more 'explorer' super-yachts being built than ever before as adventurous billionaires seek out 'the rarest of experiences'
News this week that the super-rich are kitting their yachts out to
polar explorer standards
has been greeted with joy by Inuits, who have never before encountered a PayPal co-founder in the wild.
"We absolutely recognize this trend," says Stewart Campbell, the editor of Boat International.
"There are more 'explorer' super-yachts in build now than at any time before."
Stronger hulls, bigger fuel tanks and ecological waste units make up the core of the new-look mega-boats.
Campbell points to
Project REV
, being built by the Norwegian industrialist Kjell Inge Røkke – a research station-cum-super-yacht due to span 182 metres when completed in 2020.
Aston Martin has
unveiled its own submarine
– yours for $4m (£3m) – while the London broker Edmiston is selling a yacht called Kilkea with an "ice-class hull" that can move through uncharted waters for 30 days without restocking – £55m and we'll call it a deal.
While Monaco has its cachet, remoteness is now a status symbol in itself.
Remoteness costs.
It's space that few but the Elon Musks and Richard Bransons can afford.
But anyone with a spare £100m can tack south from Tierra del Fuego.
"It's just about adventure," says Campbell.
"There's a growing desire from ultra high net worth individuals to get to untouched places and have the rarest of experiences."
Superyachts
Paul Allen, the co-founder of Microsoft, seems to have kickstarted the boom back in 2003, with his
Octopus
, which is presently moored in London.
The Octopus, which costs $384,000 a week to run, is sturdy enough that, in 2015, he used it to find a second world war battleship off the coast of the Philippines.
The 107-meter explorer previously known as Ulysses built for Graeme Hart, whose net worth is valued at $10.2 billion by Forbes has now been renamed to Andromeda and sold to a
US-based individual involved in tech according some rumors.
This comes as a new 116-meter Ulysses is set to be handed over to her owner soon after under going interior fittings.
The yacht was the largest brokerage deal of 2017 when it was sold at an asking price of $165 million.
Those who don't find the sight of a billionaire on a quest for inner peace in oceanic solitude offputting will be heartened by the owners' belief in the extreme robustness of their super-yachts.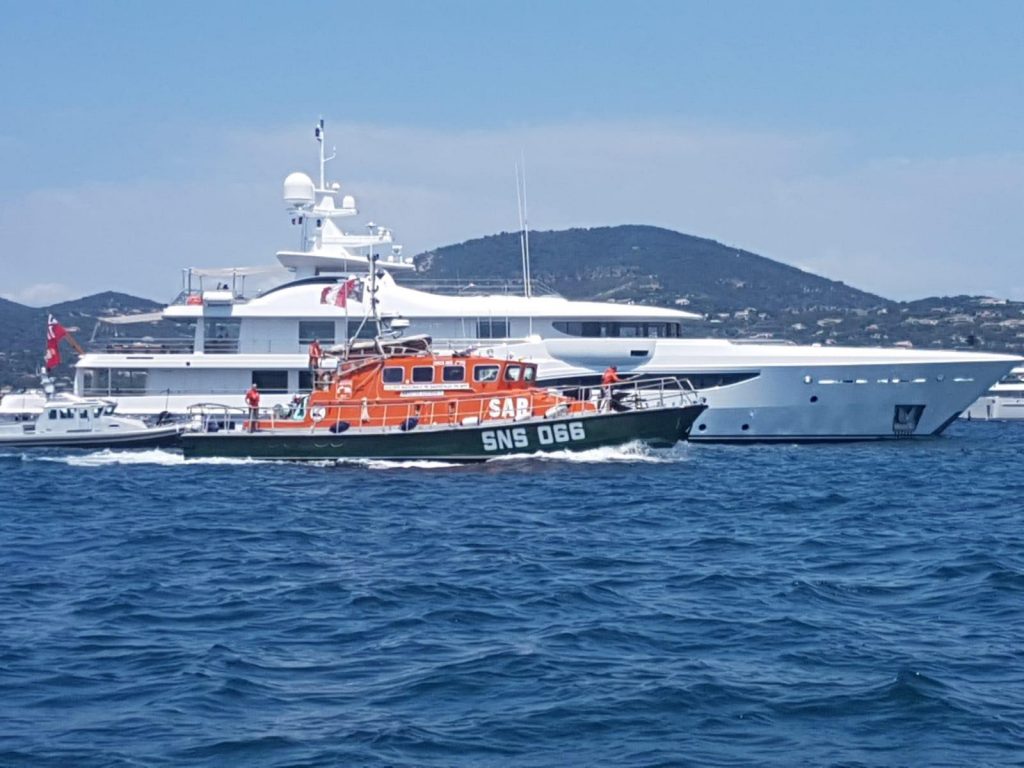 In St Tropez daily rate at anchorage of 1 large yacht : between 3127 € and 4100 € /day
It has just emerged that a lifeboat appeal at St Tropez has failed because
the super-rich are apparently "too mean" to donate
.
Privatising your own emergency rescue?
Now that's the .0001% mindset.
And 'in the same time', Le Canard enchaîné newspaper revealed in 2017 that mine-clearing divers from the French Navy helped Bernard Arnault find a new anchorage for his US$ 150M yacht, the Symphony.
Links :