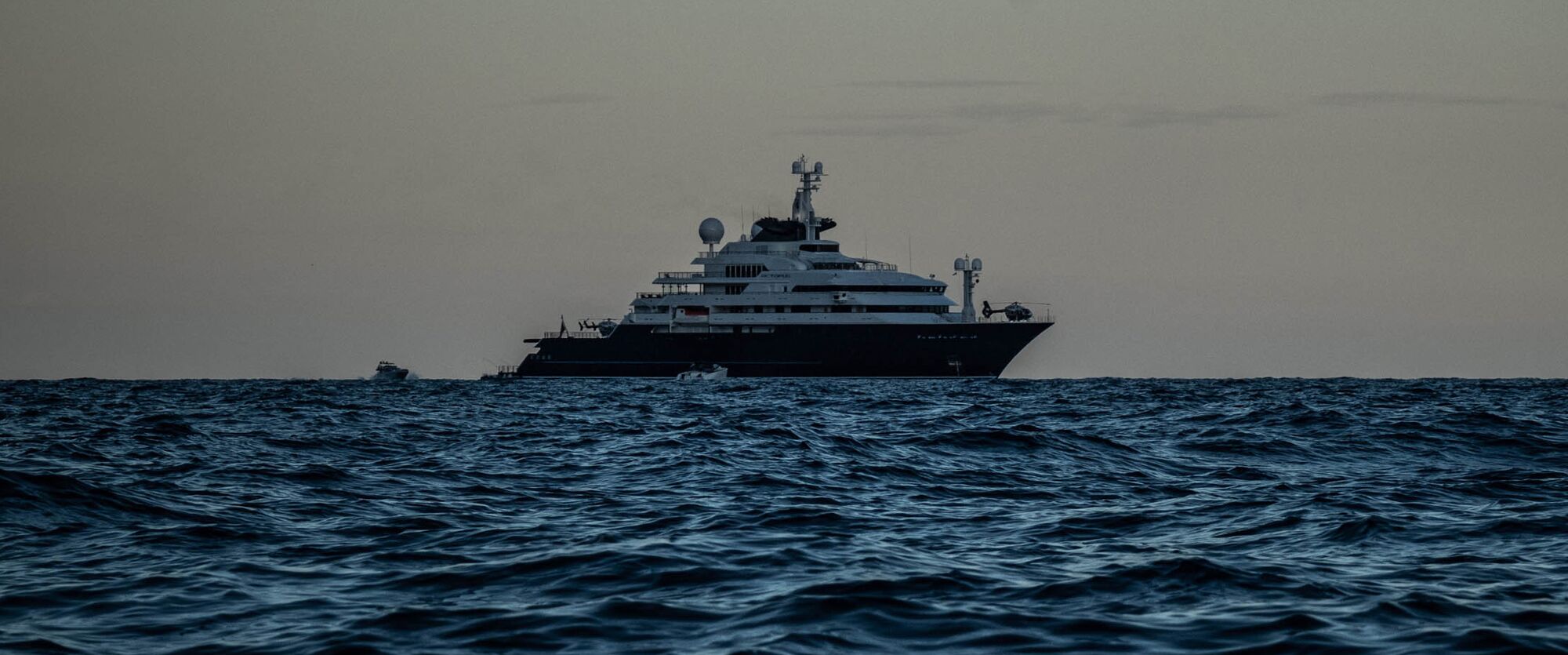 photo : Balint Porneczi / Bloomberg

From Bloomberg by Michael Sasso
A rising economic tide lifts all boats, so the saying goes.
It turns out the opposite is true, too.
Even the super-rich are
feeling skittish
about the future lately, given a trade war between the U.S. and China, a Germany teetering on recession and bloody clashes in Hong Kong.
And that's
stoking anxiety
among "superyacht" dealers, where a good day at the office means selling a $50 million vessel.
Sales of them are seen as a good barometer of the economy, because they're discretionary and easily dropped at the first hint of recession.
That's why the U.S. boating industry is nervous about a slump in sales this year.
Sales of freshwater fishing boats, popular with the middle class, are down about 6% in recent months compared with the same time last year.
Meantime,
superyacht dealers
had sold only 102 ships this year through September, and they appeared likely to come up far short of the 199 they shifted all of last year.
Ultimately, purchasing a superyacht comes down to confidence — or lack thereof — and all the turmoil around the world isn't helping, said Thom Conboy, who sells them on behalf of Dutch shipbuilder Heesen Yachts.
Proposals for a wealth tax by some candidates for the U.S. presidency aren't welcome, he adds.
For now, U.S. consumers are helping keep the American economy afloat.
The Conference Board's widely followed consumer confidence gauge fell for a fourth consecutive month in November, but is still a fairly robust 125.5.
The measure hit a low point of 25.3 at the depths of the Great Recession.
So, the boating industry hopes the recent sales slowdown resulted from unusually wet and cold conditions in parts of the U.S. earlier this year, which kept buyers at home, and doesn't foretell a
future recession
.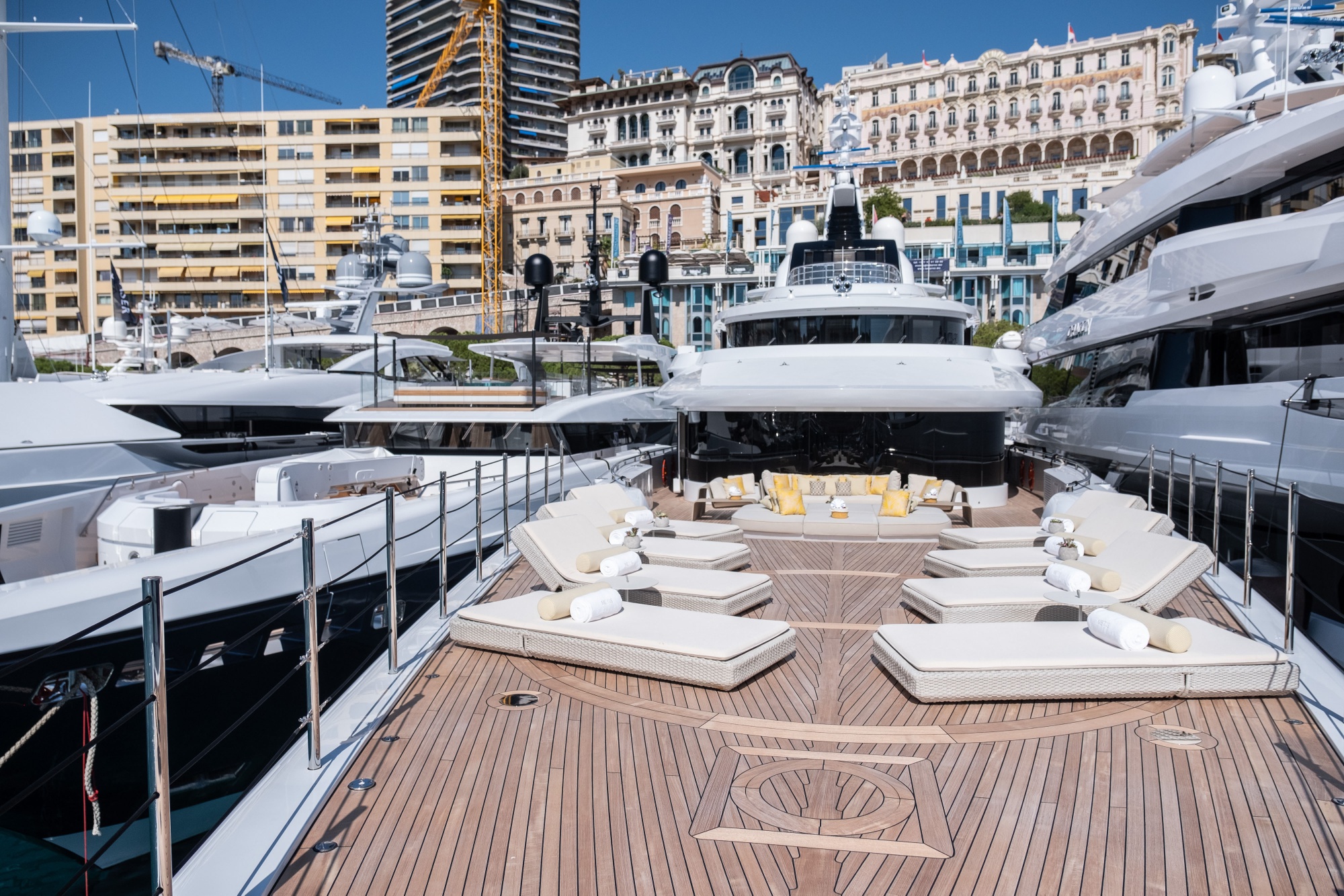 The anxiety in U.S. boating, featured in this week's
Stephanomics podcast
, shows how global uncertainties including the trade war and Brexit are weighing on people's confidence, even among the very rich.
Overall, consumer spending accounts for 70% of the U.S. economy, and America's ability to keep recession at bay depends on their willingness to keep opening their wallets.
Charting the Trade War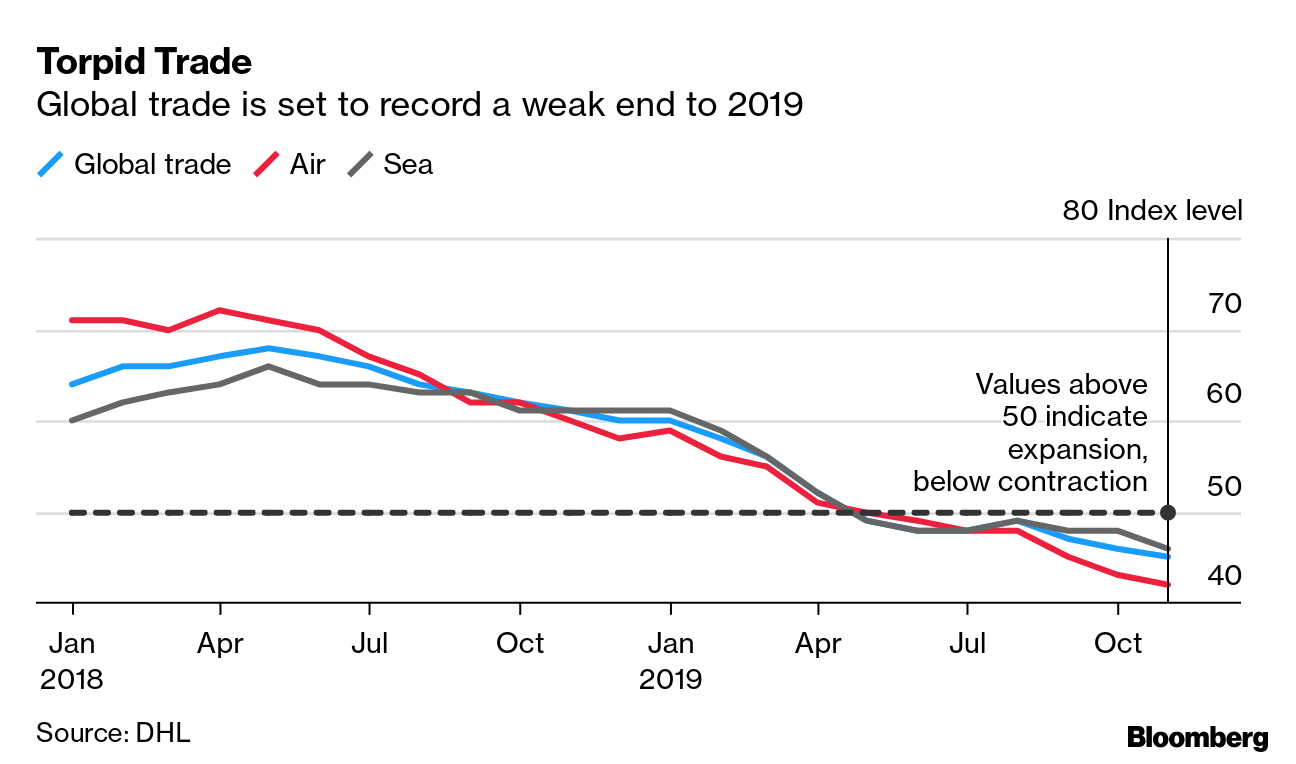 Global trade will shrink through the end of the year as countries around the world continue to grapple with a manufacturing-led slowdown.
An
index by freight giant DHL
fell to a four year-low in November, capturing the uncertainty in the global economy amid still-elusive negotiations on a U.S-China trade deal, a slowdown in China and an industrial slump in Germany.
The gauge slipped 2 points in November to 45, moving further below the 50 level that divides contraction and expansion.
Today's Must Reads
Mega-deal holdout | Japan is not considering signing a Chinese-backed regional trade pact without India, the country's top negotiator said ahead of a series of upcoming diplomatic exchanges that include a visit to Delhi by Premier Shinzo Abe.
Port problems | Sri Lanka's new government wants to undo the previous regime's move to lease the port of Hambantota — which lies on the main shipping routes between Asia and Europe — to a Chinese venture, citing national interest.
Post-Brexit pacts | Prime Minister Boris Johnson could not give a figure for how many trade deals the U.K. has ready ahead of its departure from the EU. "I imagine we have about a dozen we're currently working on," he said, naming China, India, New Zealand and Australia as examples.
Rivers of soy | American soybeans that were once stranded on ships along China's coast are coming ashore again just as Donald Trump declares the two nations are in the final throes of a trade agreement.
Germany's China worry | Chancellor Angela Merkel's government plans to tighten restrictions on foreign takeovers amid growing concerns China is scooping up Germany's technology jewels.
Economic Analysis
Italian pain | Italy's export sector has suffered more than any other of the euro area's four largest economies: It's lost about 45% of its share of world trade since 1997.
Tracking Germany | Bloomberg Economics' GDP tracker for Germany points to a slight improvement in underlying economic conditions going into the end of the year.
Links :