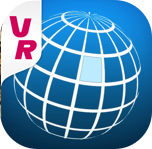 From NavigationMac by Francis Fustier
The brand new APP4NAV application is available on
l'App Store
. Weather4VR – VR for Virtual Regatta - is only dedicated to the game.
It brings the power of Weather4D routing optimized for Virtual Regatta enthusiasts with the simplest and most efficient ergonomic interface as possible.

By opening the application, once your Virtual Regatta credentials have been entered, you are therefore instantly logged into your account.
The home page allows you to choose from the different regattas in which you participate.
By default, the application opens on the last one displayed on closing.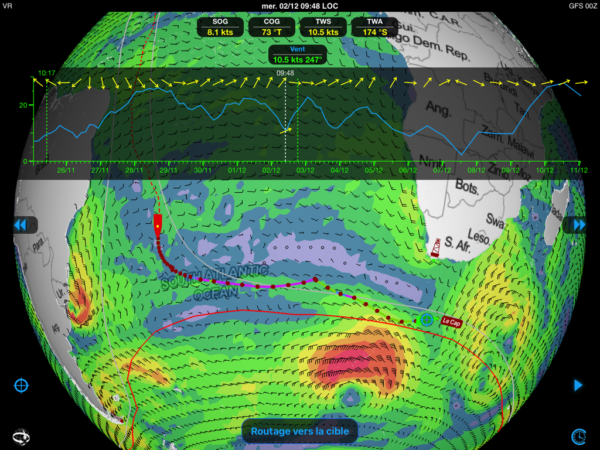 Without any handling or adjustment, find your position displayed in real time on the planisphere.
If a new weather file is available for the game, it will be automatically downloaded when opened. It is the same GFS 1° model used in the game.

Totally adapted to the specificities of the game, its routing algorithms up to 16 days, jointly developed with SailGrib, take into account exclusion zones, speed restrictions in winds greater than 30 knots, penalties applied to maneuvers, etc.
Several levels of routing precision are available with the subscription.
Routing performed, send programming : it will be instantly applyed in the game, and your boat will follow the steps of its new route (only with subscription). With the free version, it will only be necessary to manually transfer the headings to each isochronous point in the Virtual Regatta programming function..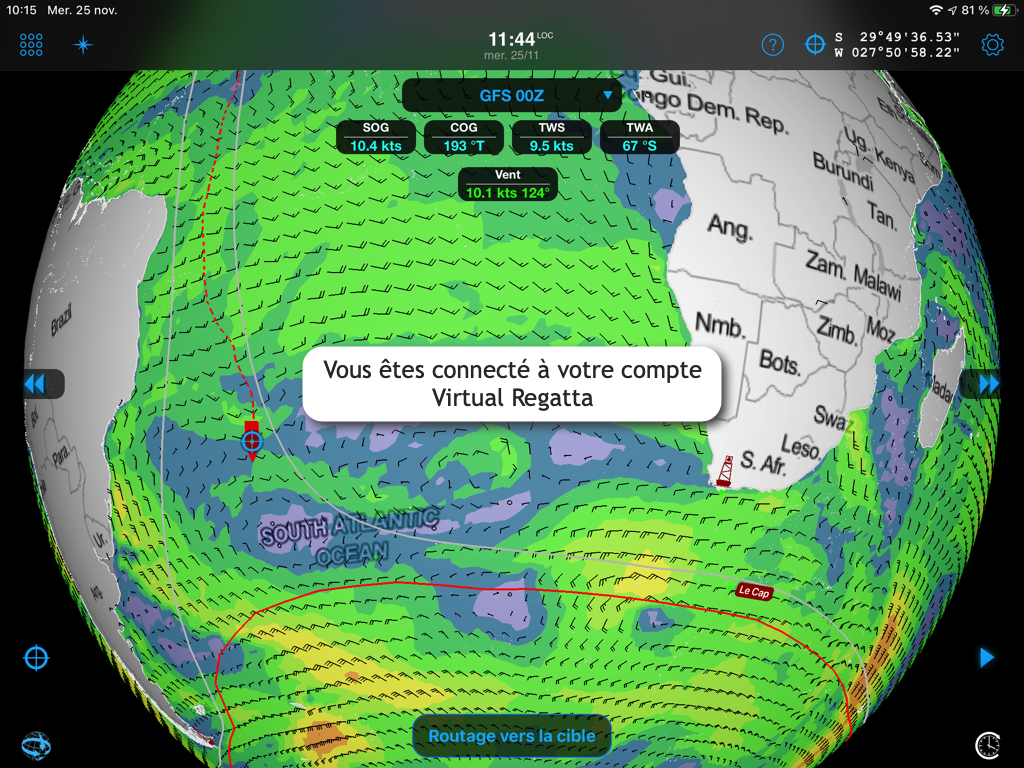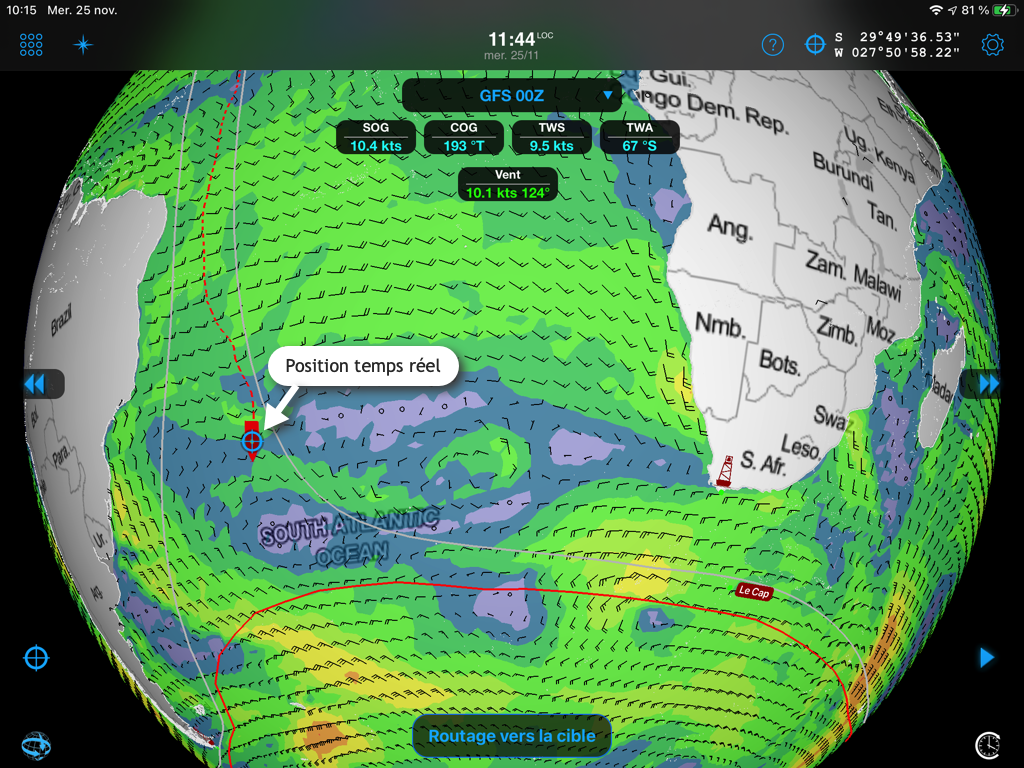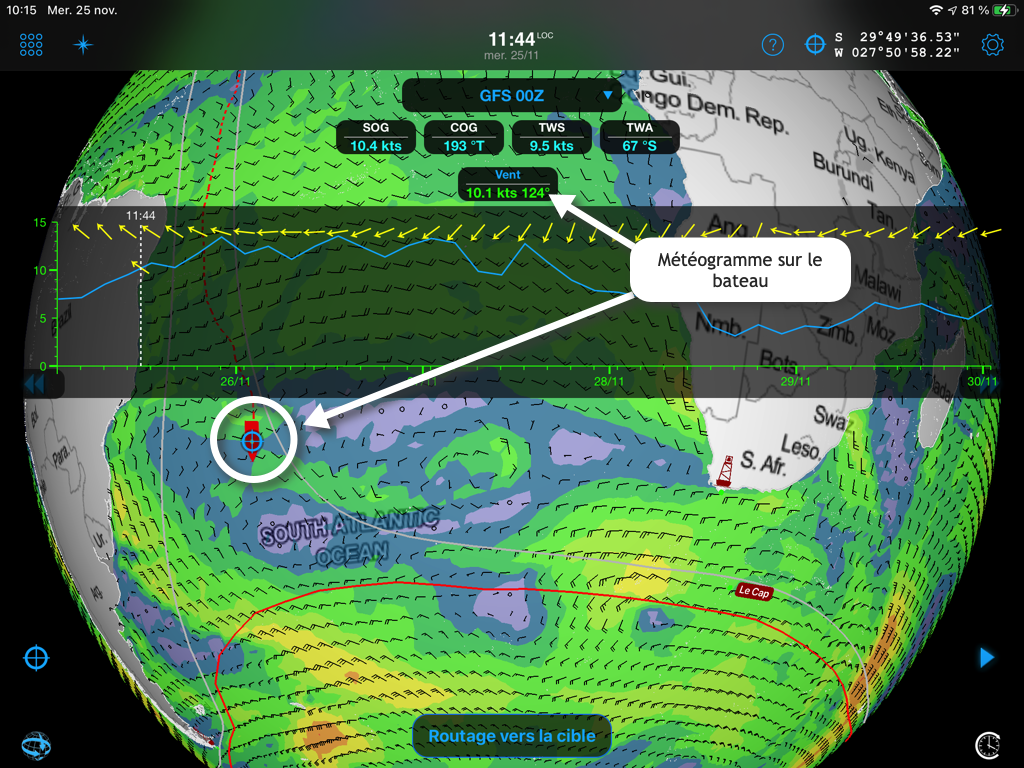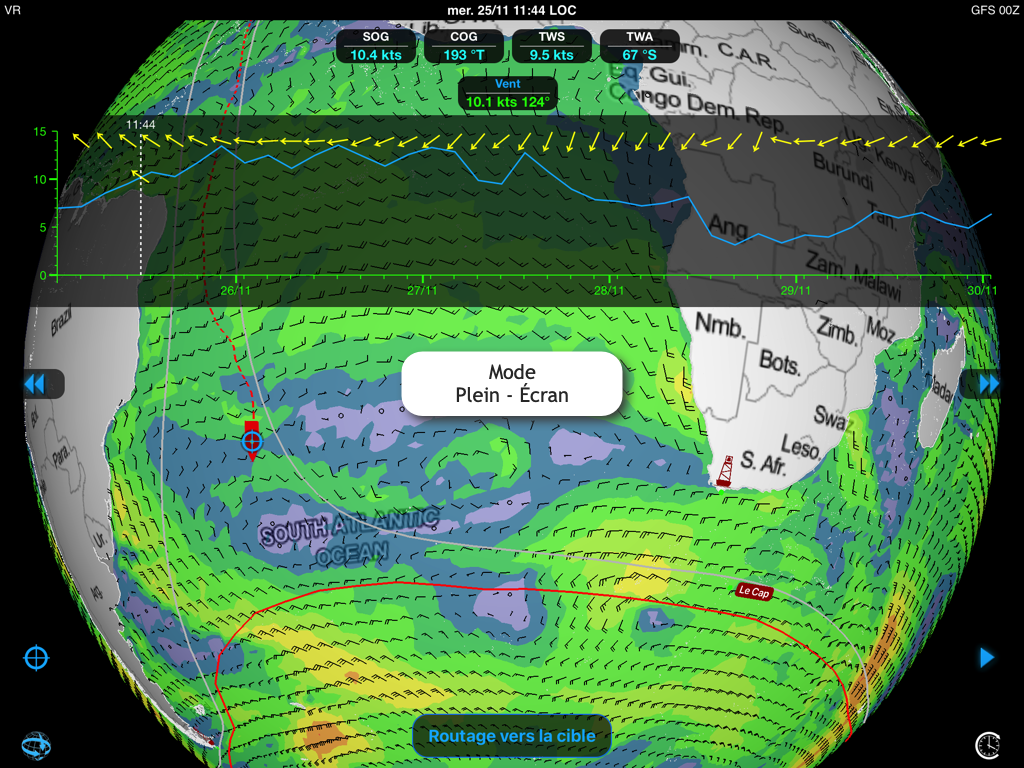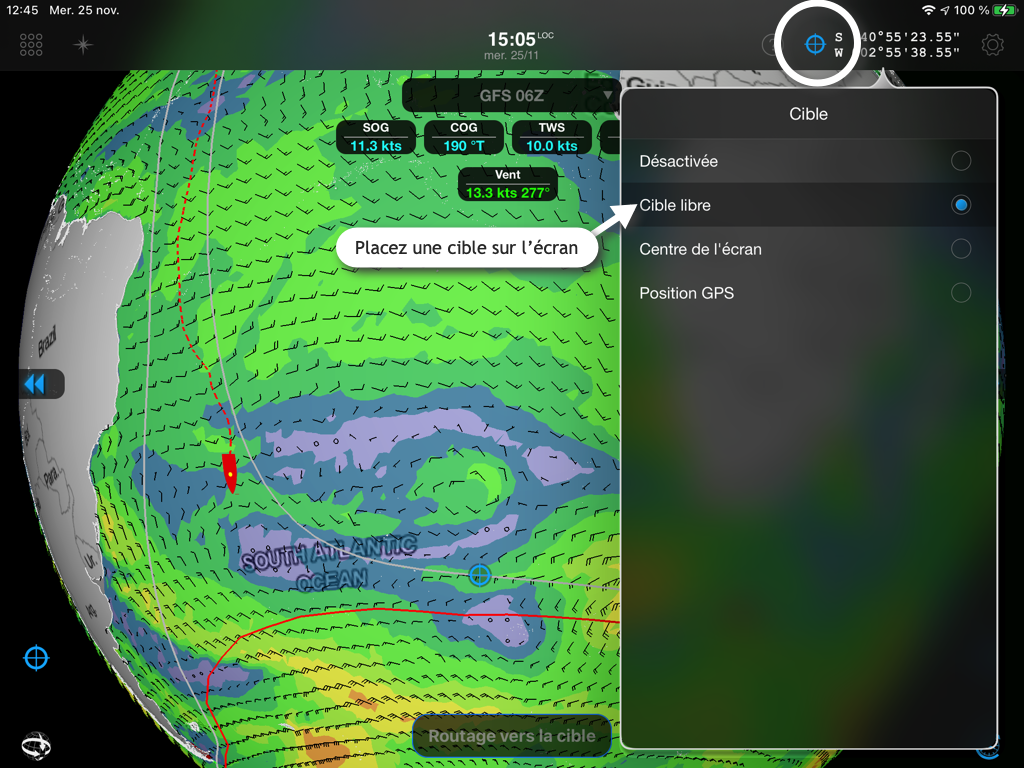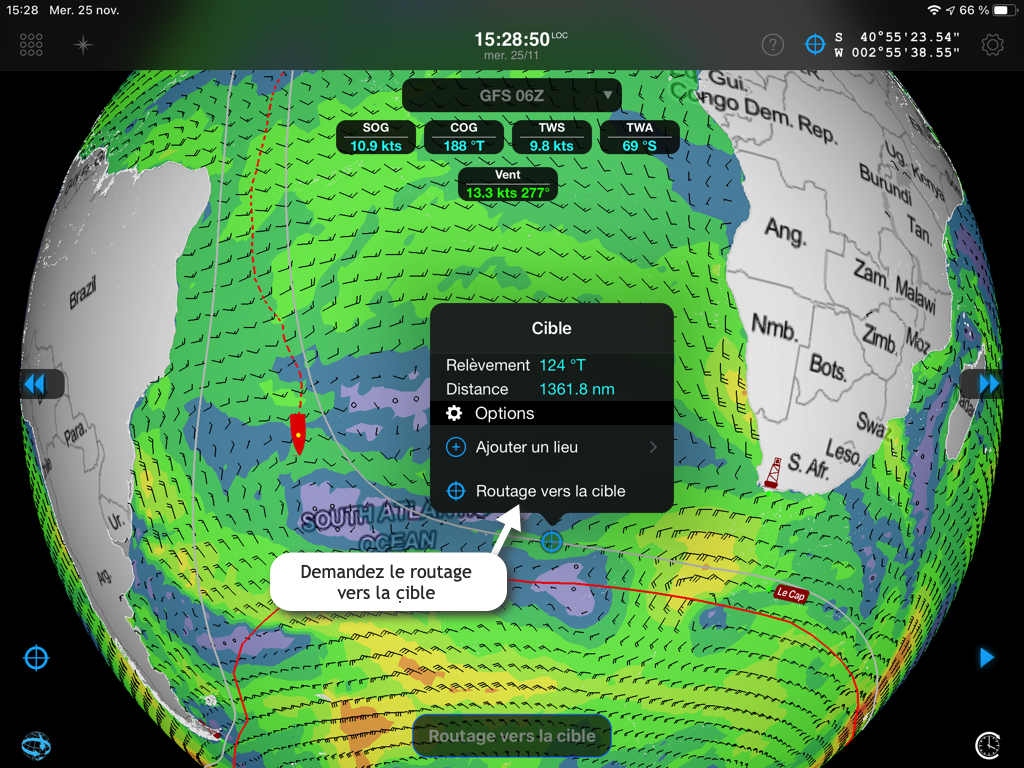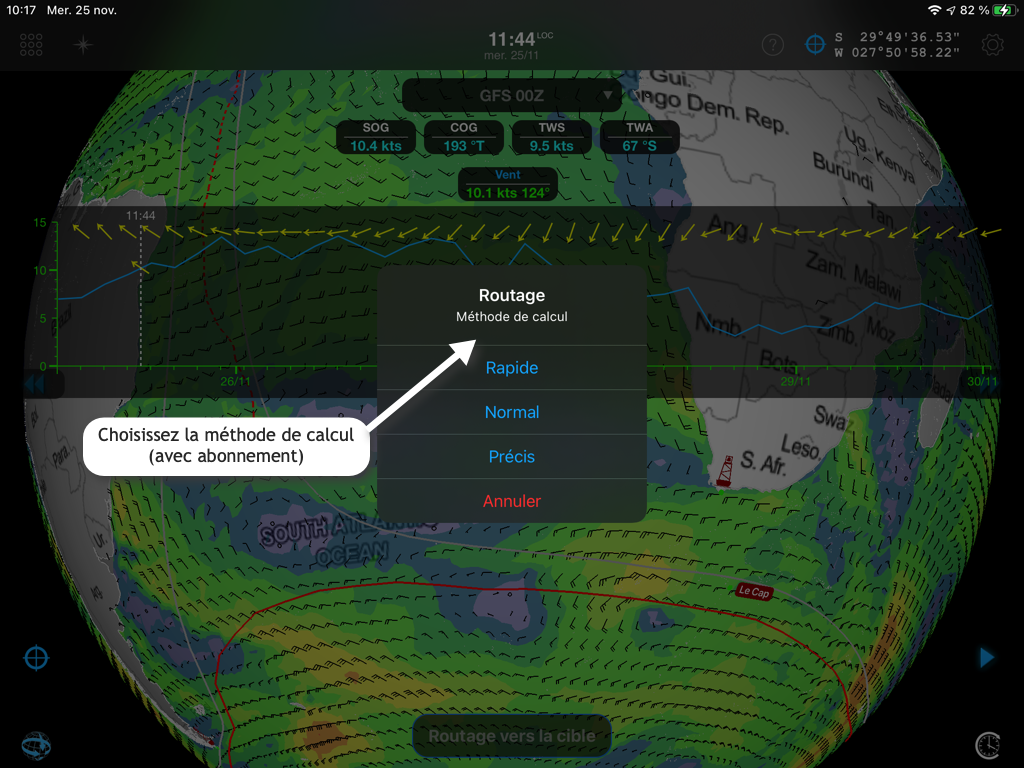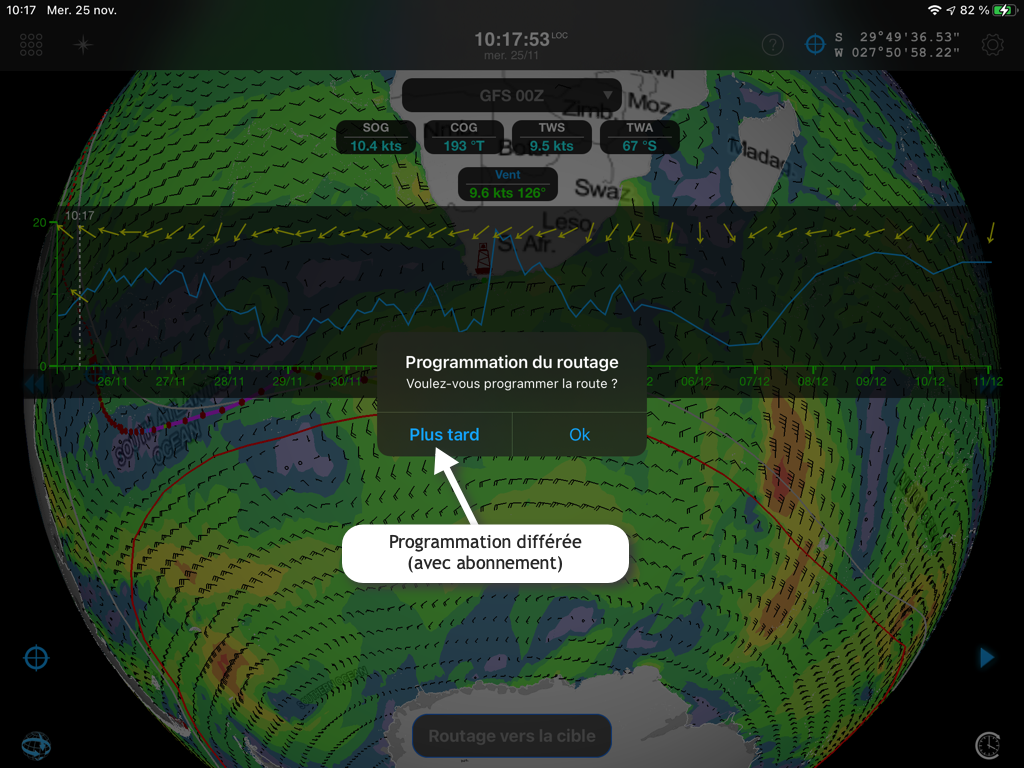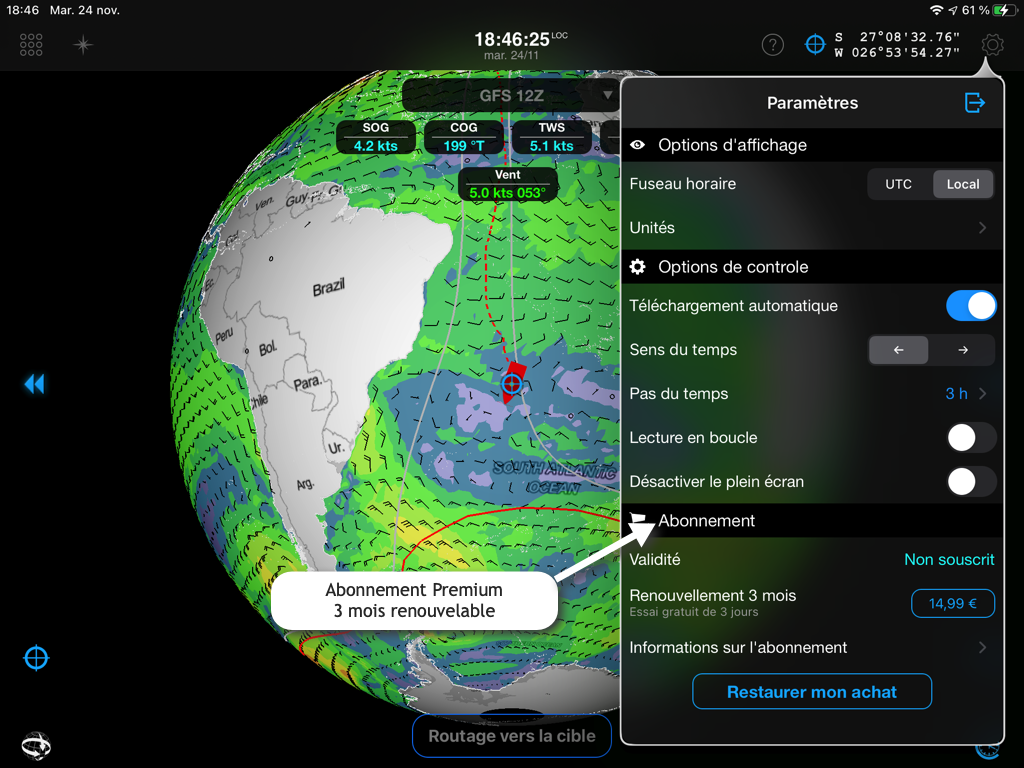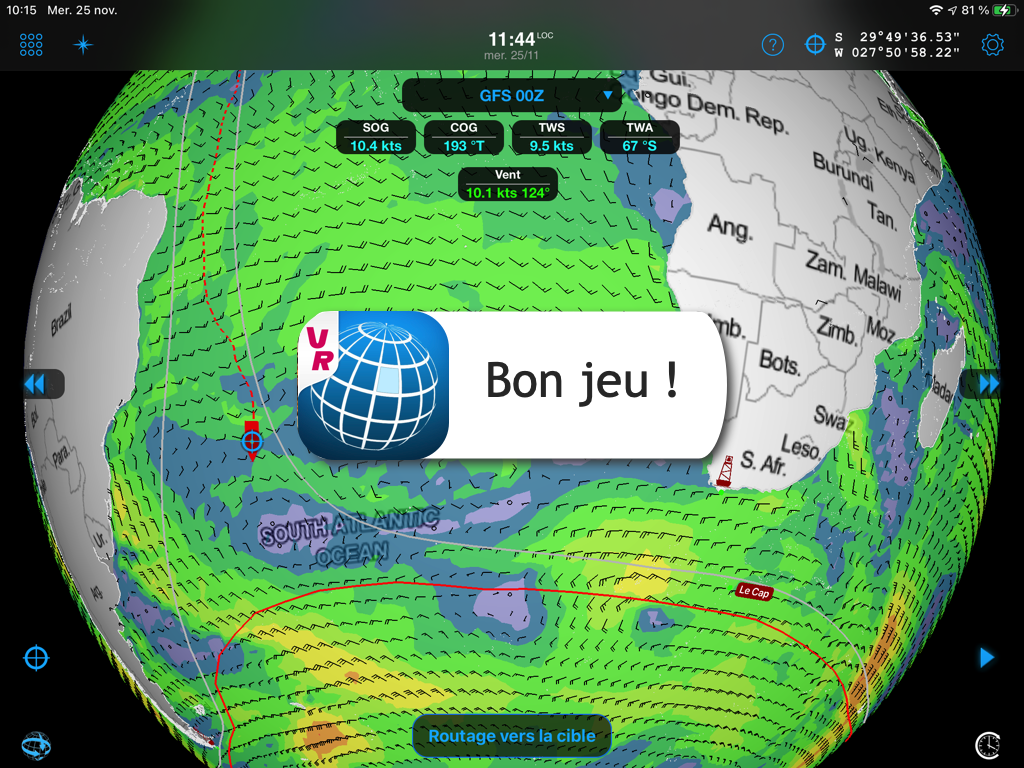 At any time of the day, moving, in public transports, in a waiting room, when the time comes for a new weather file, take out your iPhone or iPad and update your route.
Back home, you can open the site or a Virtual Regatta application and check your position and your ranking against other players.
Ease of use also relies on Weather4D's 3D interface, meteograms, wind fields and colorful symbols, the weather display in video mode, to better understand and interpret forecasts.
A trial period is planned up to 7 days in Premium mode. Free version is limited :
Routing 5 maximum days
Fast mode routing
Isochronus : search angle 5 °
With the Premium subscription of 3 renewable month, all advanced functions are available :
Routing 16 days
Routing 3 modes : Fast, Normal, Precise
Isochronus : step 1 start time, then progressive
Isochronus : 5 ° search angles, 2° and 1 ° depending on the mode
Export of programming (up to 15 waypoints according to options taken in VR)
Weather4VR is an essential tool for those who want to rise to the top of the best gamers, whether you are a beginner or an experienced gamer, casual or addictive gamer.
Links :