From The Economist by the Data team
PIRATES, the scourge of the high seas, were mostly kept at bay during the first half of 2016. According to the International Maritime Bureau's Piracy Reporting Centre, there were 98 attacks worldwide in the six months to July, the lowest figure in 21 years.
Indonesia's waters remained the most pirate-infested in the world.
The sprawling archipelago of 17,000 islands suffered 21 attacks and three attempted attacks.
The waters along the coast of Somalia, once a piracy hotspot, have seen a dramatic decline in attacks since 2011. Piracy off Nigeria's coast, meanwhile, has increased.
Suspected pirates wait for members of the counter-piracy operation to board their boat.
Photo: US Navy/Jason R Zalasky
The recent decline in global piracy can be attributed in part to better security on ships.
For years, the UN's International Maritime Organisation discouraged boat owners from arming their crews.
Ships tried in vain to defend against heavily-armed pirates using little more than diligent watch-keeping and water cannons.
In the mid-2000s, facing rising insurance and ransom costs, shipping companies began employing private security contractors.
These firms are increasingly supplied by "floating armouries" to help evade laws that bar crews from bringing weapons into territorial waters.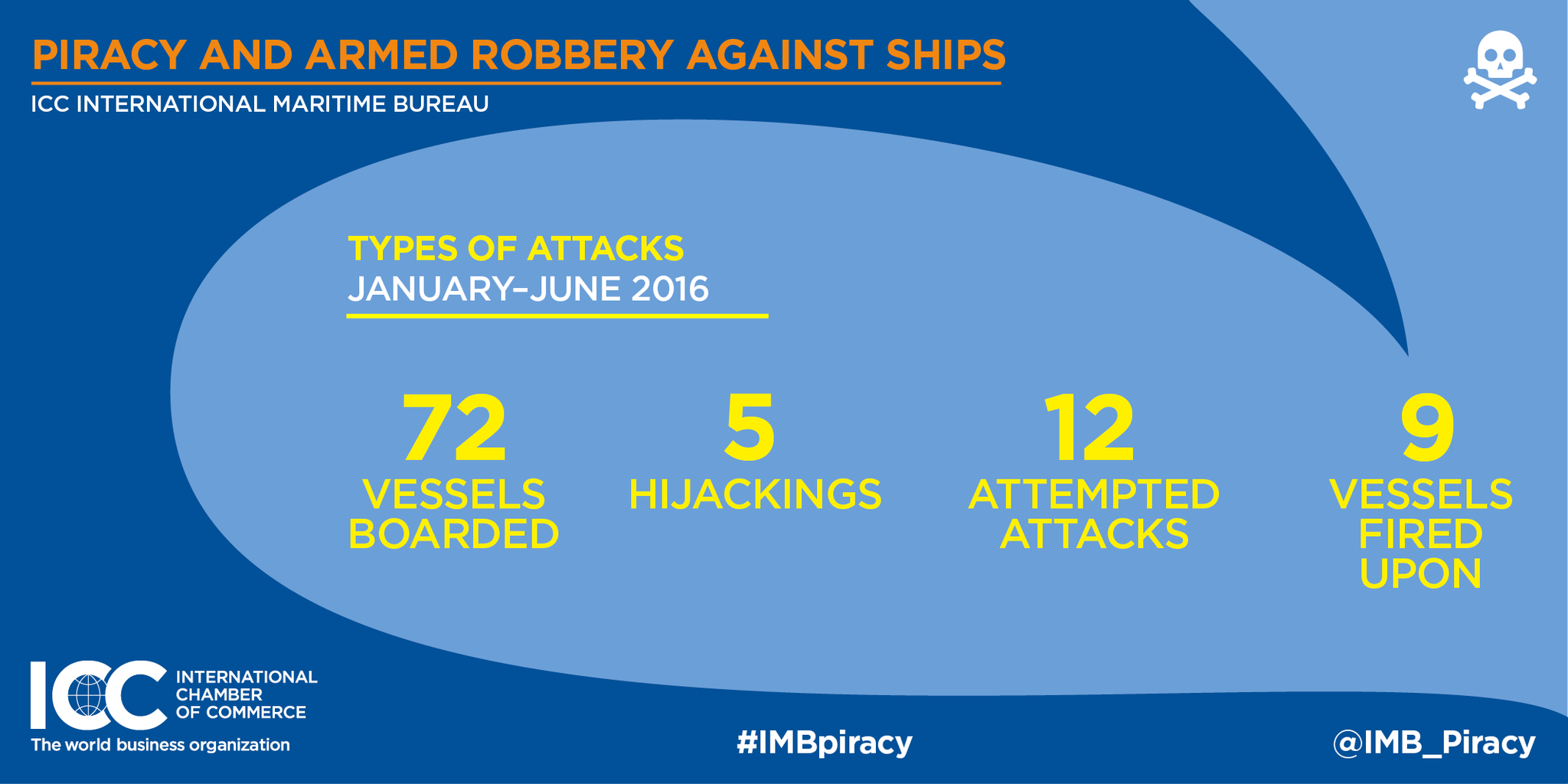 Better policing of the high seas has also played a part. In 2008, following a spate of pirate attacks in the Gulf of Aden, America, the European Union and NATO sent a flotilla of warships to patrol the coast of Somalia.
The large naval presence today deters all but the most ruthless buccaneers.
But "Operation Ocean Shield", NATO's counter piracy mission, is scheduled to end in December.
Perhaps it is time to batten down the hatches once again.
Links :