SeaFi Horizon the future of lighthouses
With ECDIS the future of lighthouses is somewhat compromised.
Ships at sea hardly need anymore lighthouses to find their position at sea.
Once used to flash light at sea, they can easily be turned into a powerful hotspot for ship, from flashing light to wireless marine data communication the conversion is painless...
To prove it we are working at setting a world record for the longest ship to shore marine (big) data marine data communication without assistance from satellite or cellular connection...
From Irish Examiner by Eoin English
A marine engineer and inventor has set what he hopes could be a world record for the longest ship-to-shore email using his own special WiFi system.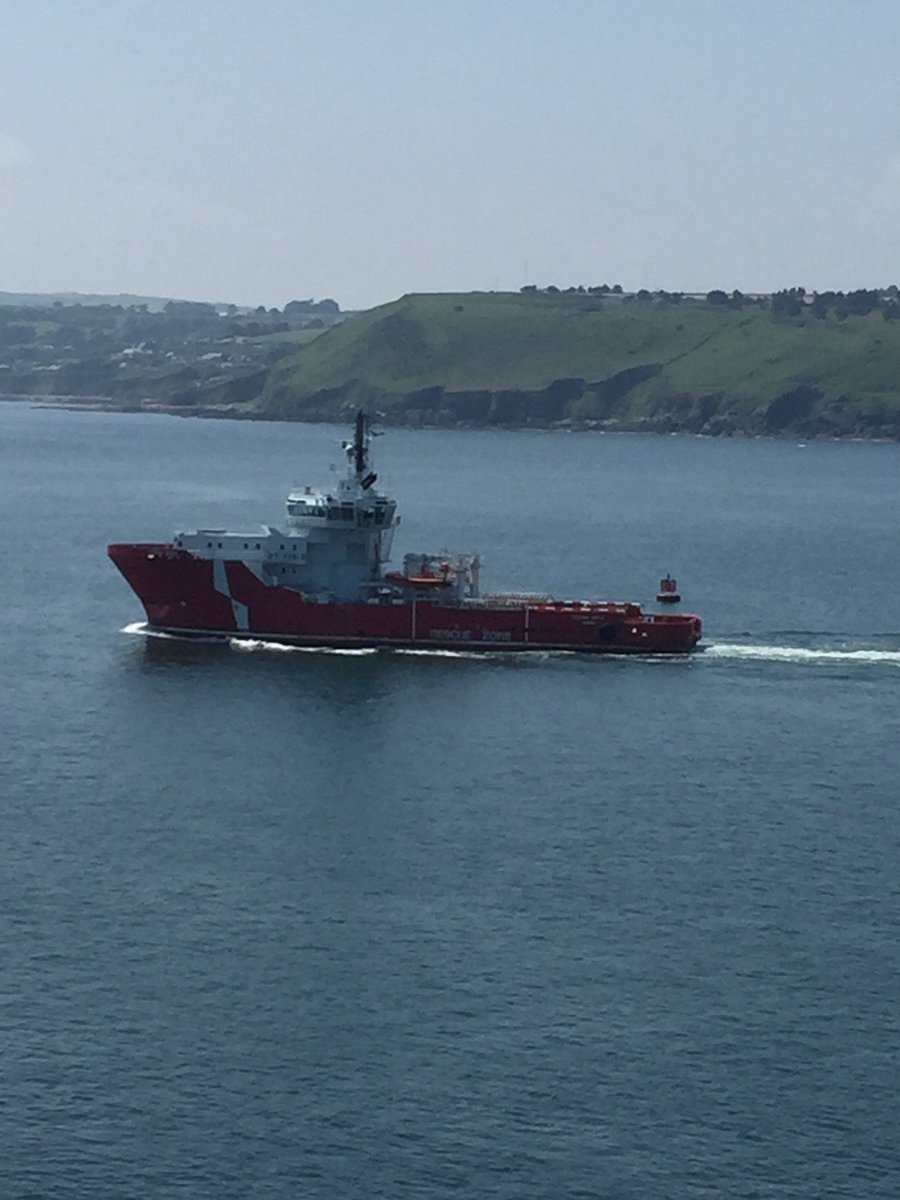 The Ocean Spey vessel just passed Roches Point Lighthouse
While 200 metres is considered long-distance in most ordinary WiFi networks, like a modern-day Marconi, Arnaud Disant used his
SeaFi
network to send an email at 4.18pm yesterday from a ship about 15.5 nautical miles, almost 29km, off Roche's Point in Cork Harbour to a computer in the Roche's Point lighthouse.
Lt Cdr Martin Brett email setting out a distance of 19.4 nautical miles...
The email, which included data and maps charting the vessel's precise location, was sent without any support from satellites or cellular network.
And just as Marconi's pioneering work in the early 1900s on long-distance radio transmission led to the telegraph system and ultimately radio, Mr Disant hopes his work will lead to a revolution in marine communications.
"People have little interest for marine telecommunications. It's not trendy," he said.
"Beside few people have ever spent more than a few hours at sea — heading to the UK or France on a car ferry is as far as it gets. And who needs to keep in touch with the office while heading on holiday?
"So understanding the needs for modern data communication at sea is really remote for most people.
"But SeaFi is something that could put Ireland on the forefront of modern marine technology. It really takes Marconi into the 21st century."
Mr Disant, a lecturer in marine data communication at the National Maritime College of Ireland, founded SEATech Evolution in 2007, a company which specialises in network infrastructure and electronic engineering.
The firm has spent the last decade developing SeaFi.
Official distance of the furthest maritime broadband transmission without satellite or cellular network using SeaFi wireless maritime communication system: 19.4 nautical miles (35.9 kilometres). The world record was established on 6 June 2018
The key to the system is powerful ship antennas which transmit wirelessly and securely over a private wireless network to special receiving shore antennas, one of which is attached to the Roche's Point lighthouse.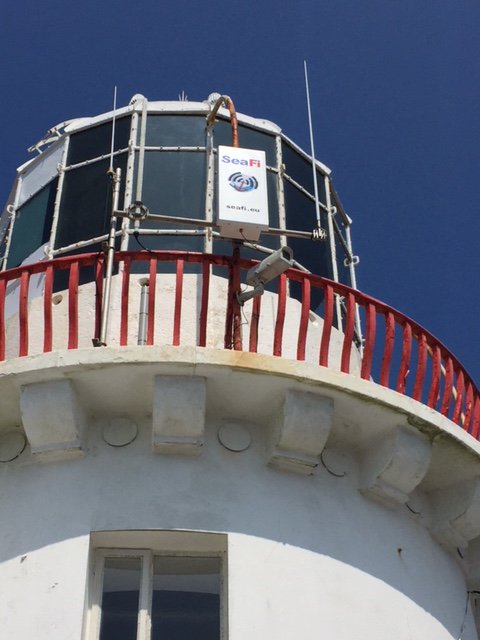 Roche's Point lighthouse
"To put it simply, WiFi is more like a bare light bulb while SeaFi is more like a focused flashlight," said Mr Disant.
The system has been tested successfully for the last few years in Cork Harbour in a partnership with the Port of Cork.
The LE Orla and LE Niamh helped test SeaFi ship antennas in seagoing conditions.
SeaFi is the main link to shore for the Port of Cork's vessels, MV Denis Murphy and MT Gerry O'Sullivan; is used by crews of cruise ships visiting Cork; and has been successfully tested on a data buoy for two years.
Its network covers the navigational areas from 10 nautical miles off Roche's Point all the way up the river Lee to Tivoli Dock container terminal.
It has been tested to a distance of 15 nautical miles and has achieved constant speeds of between five and 15 mbps — about three times faster than real 3G speeds and five times faster than the latest generation of satellite communications, and at a fraction of the costs.
And while final confirmation is expected today, it is believed Mr Disant sent his last ship-to-shore email yesterday as Ocean Spey sat just over 15.5 nautical miles off Roche's Point.
The record attempt was witnessed by several independent experts both on board and on shore.
A raft of technical data will now be submitted to the Guinness Book of Records for consideration.
Links :