A Chinese aircraft carrier leaves Dalian, in China's northeastern Liaoning Province, in May.
(Li Gang/Xinhua via AP)
From Washington Post by John Lee
John Lee is a nonresident fellow at the Hudson Institute in Washington and the United States Studies Center at the University of Sydney.
He served as senior national security adviser to the Australian foreign minister from 2016 to 2018.
Indian Prime Minister Narendra Modi delivered the dinner address at the Shangri-La Dialogue, an annual meeting of defense ministers held in Singapore.
As with keynotes by Australia's Malcolm Turnbull and Japan's Shinzo Abe in preceding years, Modi championed democratic principles and a free and open Indo-Pacific, while emphasizing respect for territorial rights and international law rights.
The next morning, during the opening plenary session, Defense Secretary Jim Mattis pursued the same theme but in far more pointed terms, calling out China for its intimidation and coercion of smaller nations in the region, which is what much of the room wanted to hear.
Although a number of senior Chinese military officials, including Lt. Gen. He Lei from the Academy of Military Science, were in the room, Mattis's Chinese counterpart was not there to receive the message.
Beijing has not sent a defense minister to this elite gathering of 40 nations since 2011.
One might empathize with Beijing's determination to downgrade what it sees as an annual China-bashing event.
But the fact that China has lost the room speaks to the myth that authoritarian countries have the strategic advantage because they can take the long view.
courtesy of the Economist / Michael Morgenstem
Consider Chinese President Xi Jinping's grand objective of achieving regional dominance through a combination of economic munificence and attempts to ease the United States out of the Indo-Pacific.
The latter can be achieved by degrading and weakening the United States' alliances with regional powers, a strategy drawn directly from legendary strategist Sun Tzu.
In the last decade of the previous century, a more cautious China concluded relatively generous treaties with Russia, Kazakhstan, Kyrgyzstan and Tajikistan to resolve border disputes and improve ties.
With relations smoothed over, China's economic weight eventually allowed it to replace Russia as the most significant player in Central Asia.
Xi is ignoring salient historical lessons.
By reigniting age-old territorial disputes or else cooking up history to justify new claims, such as in the East and South China Seas and in border disputes with India, the Chinese leader has managed to alienate almost every significant naval power in the Indo-Pacific.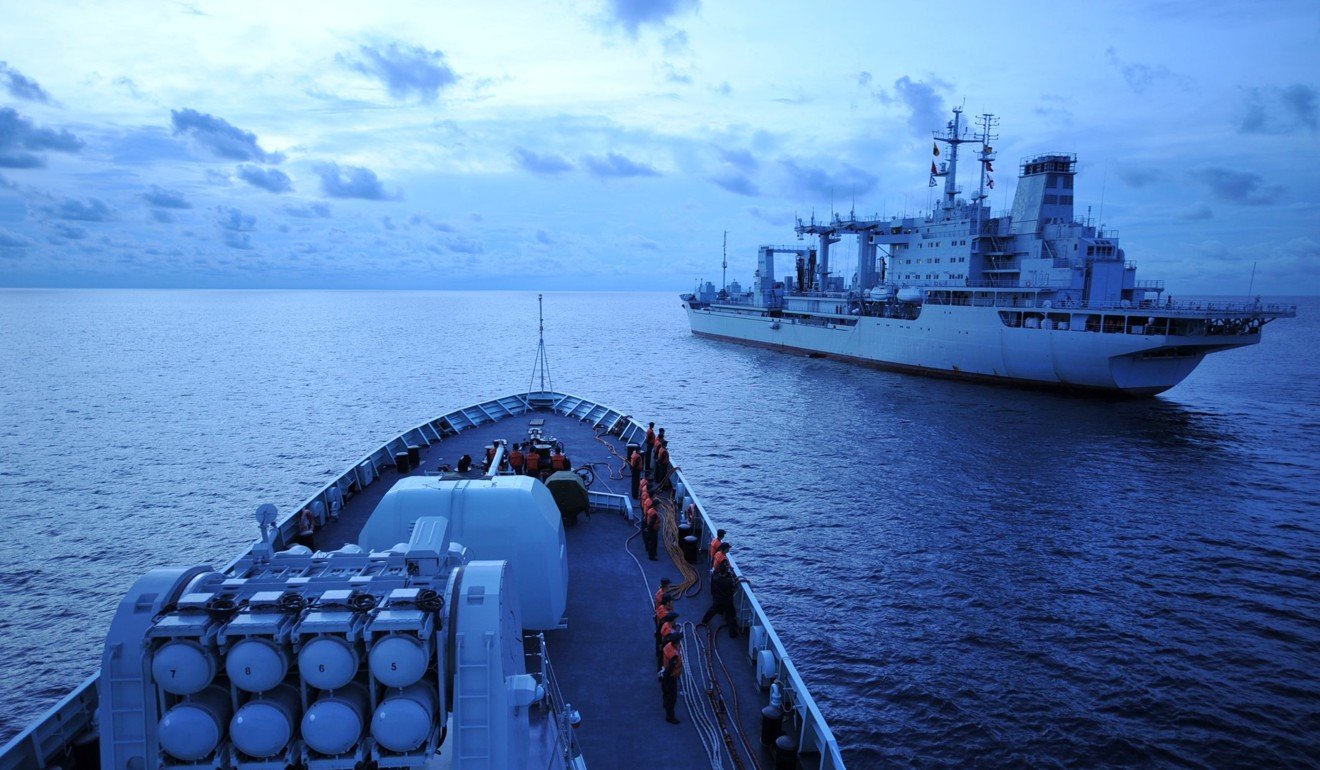 Chinese navy ships sail through the Strait of Malacca. Photo: Xinhua
The harsh words aimed against Beijing over the weekend are just one diplomatic consequence resulting from a counterproductive approach.
U.S. alliances and military cooperation with Japan and Australia are strengthening, as they are with India, which has been driven to discard its non-alignment philosophy in all but name.
We have never seen a powerful United States, Japan, India and China at the same time.
Although Chinese strategists have long feared the formation of a hostile maritime coalition of great powers, Beijing's hubris is pushing these countries in that direction.
A web of security relationships is also starting to form between India and Vietnam, Indonesia and others.
These are not decisive, but they complicate the environment for China.
Taiwan is also less willing to countenance unification with the mainland than ever before — denying Beijing a strategic asset that Gen. Douglas MacArthur once called an "unsinkable aircraft carrier." Control of Taiwan would enable the People's Liberation Army Navy to break out into the Western Pacific.
Indeed, almost all significant maritime countries have moved from a neutral or hedging posture to a countering or balancing one to the extent that they are able.
This includes preparedness to host and support more U.S. military assets and closer naval and intelligence coordination with other countries in response to Chinese activity.
courtesy of the Economist
All this is occurring at a time when China has emerged as the largest merchandise trading country in the world, dependent on the oceans for an overwhelming majority of this trade, and the largest trading partner to 16 nations in its region.
Even more untimely for China is that it is attempting the difficult transition from a land-based mind-set established over several millennia toward becoming a dominant naval power for the first time in its history.
It is doing so without any true seafaring strategic allies or reliable security partners.
This brings us back to the apocryphal advantage of Chinese authoritarianism, the character of which is a direct cause of its lonely rise and strategic isolation.
The current Chinese approach to countries on its periphery is largely based on the same principles Xi is using to consolidate power for the Communist Party under his rule: convincing elites through economic seduction and dependency, or else threat and coercion.
courtesy of SCMP
Aid and investment are deployed to buy obeisance from ruling elites in countries such as Cambodia, Laos and Brunei.
When larger and more open countries pursue unfavorable policies, Beijing threatens them with economic punishments.
That was the case against South Korea when Seoul decided to deploy America's Terminal High Altitude Area Defense antiballistic missile system after North Korea conducted its fourth nuclear test in January 2016.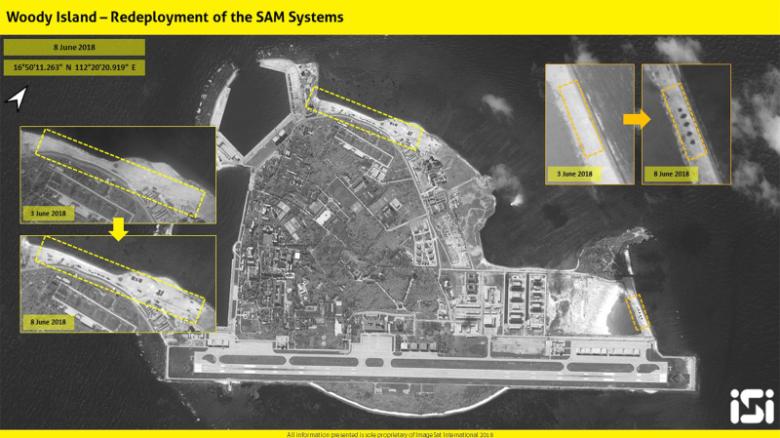 Satellite images provided to CNN on June 11 show before and after images of Woody Island.
About one-third of countries earmarked to take part in the flagship Belt and Road initiative are at risk of being unable to pay back the loans.
While countries such as Sri Lanka, Mongolia and Pakistan have been forced to concede to agreements on terms favorable to Beijing, the initiative is solidifying China's reputation as a predatory partner.
These are poor and fragile foundations for aligning long-term interests and securing lasting loyalties.
New governments discard allegiances sold by predecessors, as is occurring in Malaysia.
Oppressive debt creates long-term resentments, as it has done in Sri Lanka.
Constitutional changes, which could allow Xi to become his country's first "leader for life" since Mao Zedong, are hardly reassuring.
A return to one-man rule further reinforces widespread suspicion of China's increasingly hierarchical view of the world.
Confused messages and noise emanating from the White House are unhelpful.
However, China is still an incomplete maritime power, and resistance against Beijing is on the rise.
The advantage remains with the United States.
Links :