The Vendée Globe is the only solo, non-stop, without assistance sailboat race around the world. Nicknamed "Everest of seas", only 71 sailors under 138 managed to reach the fish line since its creation. This figure is showing how difficult this worldwide event is, in which sailors are facing extreme cold, huge waves and threatening sky across the great south.
Extremes conditions involve exceptional means.
The race department asks CLS, Collecte Localisation Satellite, a CNES subsidiary, to watch this modern times adventurer from space.
Read more on : race.cls.fr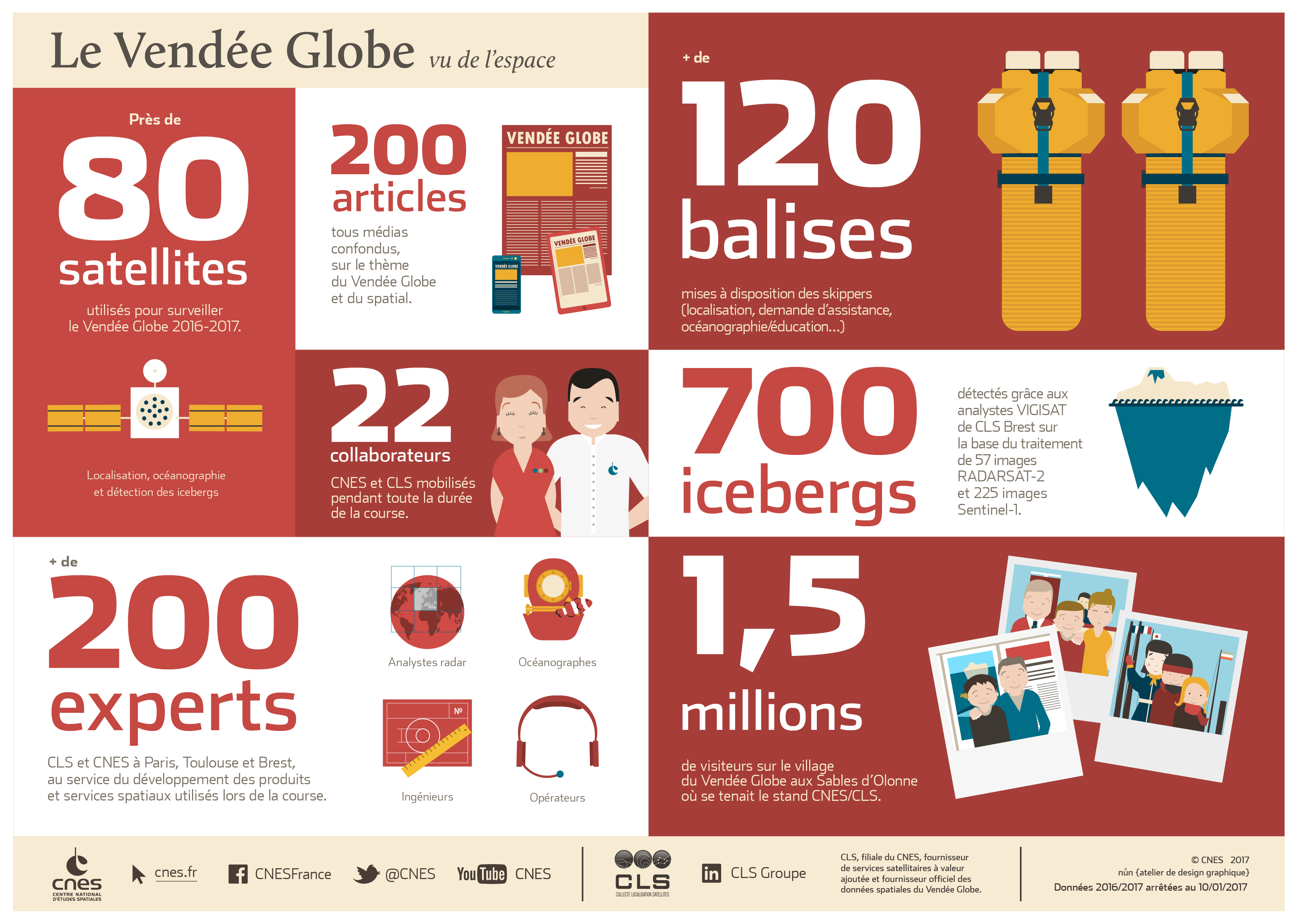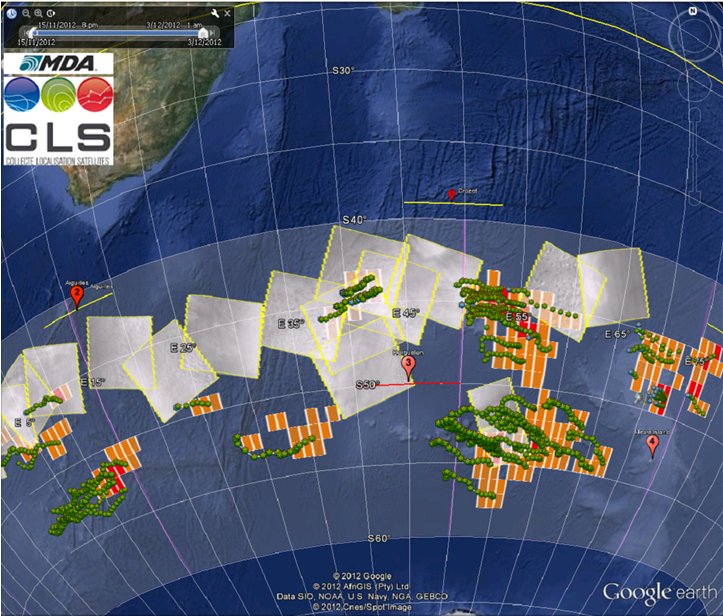 Iceberg detection
To detect the presence of icebergs and predict their direction, CLS has developed a solution used to:
Detect iceberg populations produced by glaciers in the Antarctic using radar satellite observation data
Define risk zones
Model the direction of icebergs and their melt-rate according to currents and surface temperatures, wind levels and the shape and size of the iceberg
Readjust the direction model using observation data from radar satellites in the Subantartic zone (around 50° South).
Perform (using these radar images) a correct display of icebergs of a significant size (>50m).
CLS is thus able to provide race organisers with maps of the Antarctic, with the location of iceberg populations and predictions concerning their drift direction