It shows New York at its best - on a sunny day, with the Hudson River teeming with boats.
Record-breaking US astronaut Jeff Williams posted these amazing images, and showed just how impressive pictures from the International Space Station can be.
They show boats sailing down the Hudson River, with the white wave trails behind them clearly visible.
'Clear day over a busy New York harbor,' he tweeted, adding 'Hopefully more sunshine in store as #Hermine drifts away.'

He also posted a video appearing to show a trip down the Hudson.
However, if fact it was simply a pan of the giant high resolution picture taken using the ISS's cameras and stitched together on Earth.
'They are actually video clips made of panoramas of still photography stitched together, and folks on the ground have made a video clip of them,' he explained.
The ISS has several cameras on board, and a selection of lenses for them.
It also has a cupola, which Williams described as a 'Window on the World' to give a wide angle view.
Astronauts have used hand-held cameras to photograph the Earth for more than 40 years.
Beginning with the Mercury missions in the early 1960s, astronauts have taken more than 1.5 million photographs of the Earth.
Earlier this year, Scott Kelly launched into the record books after spending the most cumulative days in space for any US astronaut, with 520 days 10 hours and 33 minutes.
(courtesy of DailyMail by Mark Prigg)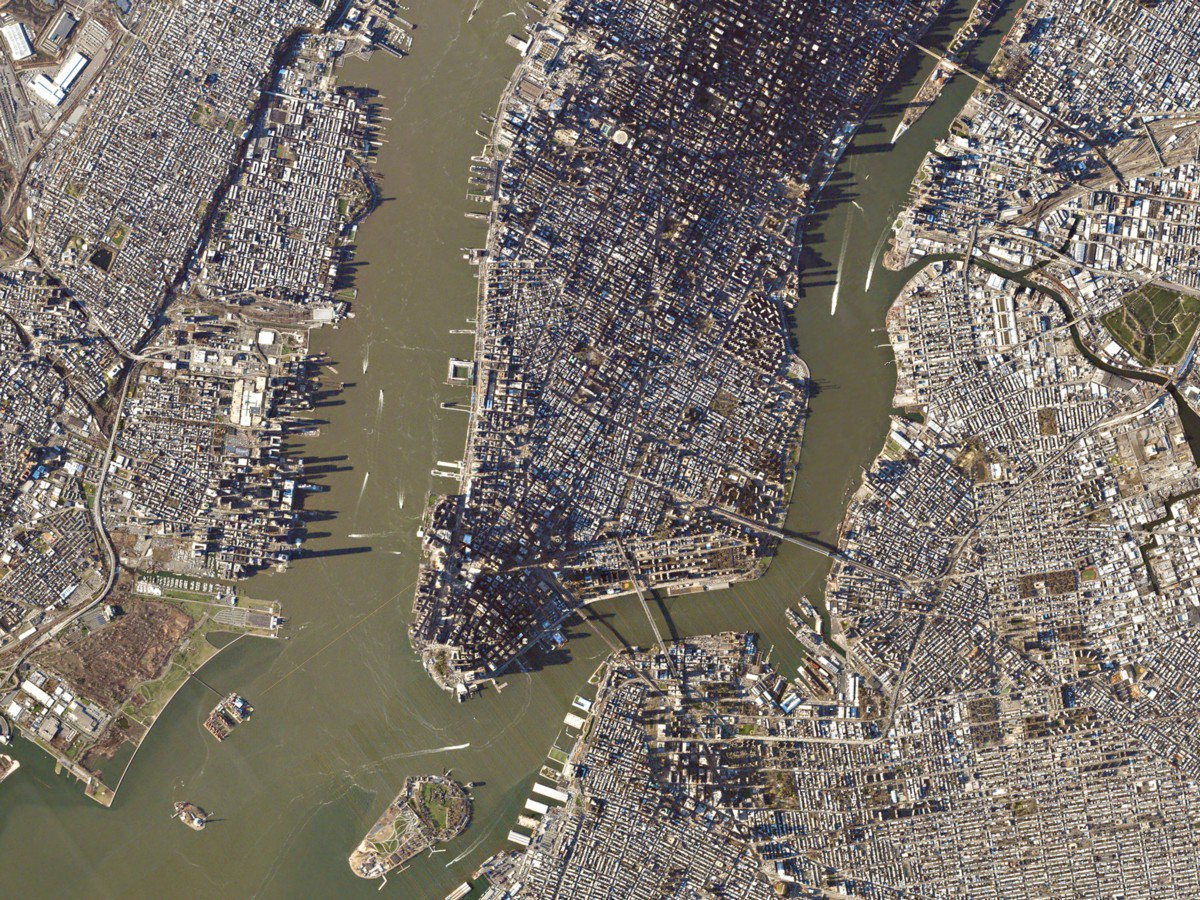 A resilient Lower Manhattan buzzes with energy fifteen years later.
Image: April 5, 2016 (Planet)
Links :