From National Geographic by Sarah Gibbens
Two years ago, Palau created one of the largest marine reserves on the planet—and it's paying off.
It stands to reason that if you protect the ocean, ecosystems will thrive.
Now, scientists have hard data to back up that logical assumption, thanks to a
sweeping study of marine reserves
in the island nation of Palau.
Palau island with the GeoGarage platform (NGA chart)
Nearly two years ago, Palau officially designated 193,000 square miles of its maritime territory as a fully protected marine reserve, where no fishing or mining can take place.
The reserve became the sixth-largest of its kind in the world—while the island of Palau is smaller than New York City, its marine protected area became larger than the state of California.
Palau's vibrant corals are thriving, despite some of the warmest and most acidic waters in the world. In this virtual reality experience, Lukas Isall from the Palau International Research Centre explains how unlocking the mystery of Palau's corals might help in the fight against climate change.
In
a statement made at the time
, Palau's President Tommy Remengesau, Jr., said the move was essential to conserving the island's livelihood: "Island communities have been among the hardest hit by the threats facing the ocean. Creating this sanctuary is a bold move that the people of Palau recognize as essential to our survival."
Now, science has confirmed the case: In a paper published March 30 in the journal PLOS ONE, researchers from the
Fisheries Ecology Research Laboratory
at the University of Hawaii report the results of their efforts set out to monitor just how much positive impact a marine protected area could have.
The Pristine Seas team surveyed a lake harboring millions of jellyfish Palau's greatest tourist attraction.
photo : Enric Sala, National Geographic Creative
Their study focused heavily on the amount of biomass—fish and so-called benthic organisms living on the sea floor—that were present in Palau's protected areas.
To disturb the marine life as little as possible, the researchers didn't take any samples and instead derived their results from photographs and direct visual estimates.
They found that protected waters had twice the number of fish as unprotected waters and five times the number of predatory fish.
As a key food source for other predators, a healthy fish population indicates a thriving ecosystem.
"What we measured confirmed that no-take marine reserves help increase the biomass of fish, as we've seen in other areas around the world," says
Enric Sala
, a National Geographic Explorer-in-residence who worked on the study.
Protected areas allow Palau's fish to produce more offspring, which in turn produces a number of benefits for local fishers.
The study suggests that when biomass increases inside protected areas, the resulting spillover of adult fish populations into non-protected waters leads to more abundant catches for local fisheries.
Sala notes that this successful conservation was attributable not only to policy instated by the local government, but also to the culture of conservation among the island's inhabitants.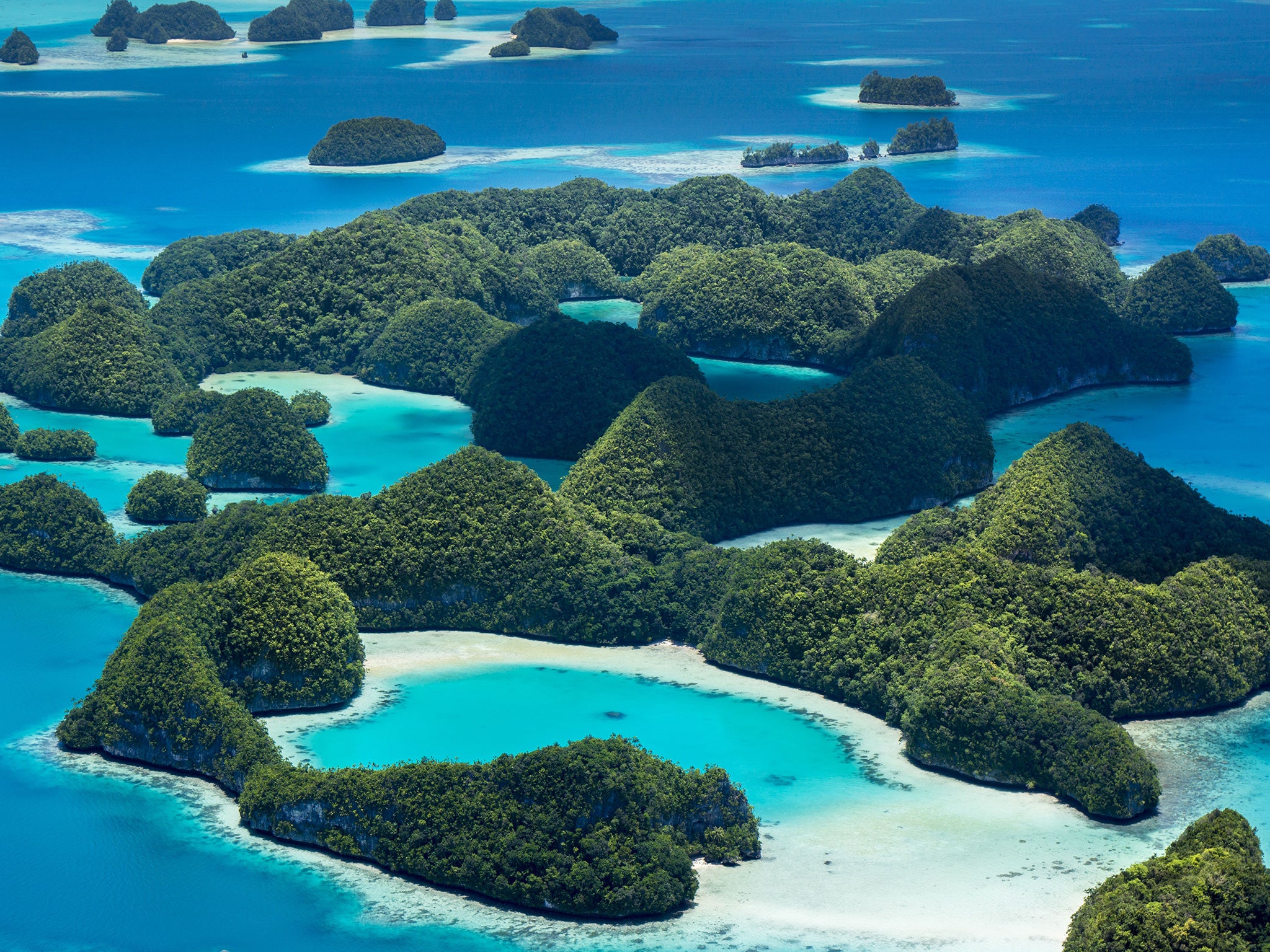 Palau is a collection of around 250 islands located in the Pacific Rex
The nation has no military with which to enforce regulations.
Instead, local conservation efforts evolved from a thousand-year-old
tradition called bul
.
The practice takes place when Palau's Council of Chiefs places certain reefs off limits to allow fish undisturbed space to breed and feed.
Heeding the sensitivity of fish during these periods ensured populations would be sufficient for feeding local communities at later times in the year.
In Gorgeous Palau, Explorers Find Wonders Worth Protecting
National Geographic Explorer-in-Residence Enric Sala led an expedition in September 2014 to document the stunning biodiversity of the Republic of Palau's waters and assess how a marine protected area could help safeguard the ecosystems of this paradise for generations to come.
The expedition was part of National Geographic's Pristine Seas project.
Palau depends heavily on a healthy marine ecosystem.
It has one of the highest rates of biodiversity on the planet, and a significant portion of its economic revenue is generated by environmental tourism.
Of course, Palau isn't the only country to benefit from healthy marine resources, and only 1.6 percent of the world's oceans are protected.
The researchers hope other governments will take notice of how beneficial these protected areas can be.
"We need as many more reserves as possible in remote and in populated places, large and not so large," saysid Sala. "There is no time to waste."
Correction: The area surveyed for this study took place off the coast of Palau.
The marine sanctuary is located farther offshore.
Scientists believe their findings in protected areas near Palau's populated regions mean the reserve will yield positive results.

Links :