Find out everything you wanted to know but never dared ask about foils, with this 3D presentation.
With a montage of real images of the boat sailing, and 3D computer modelling, it illustrates very clearly how they are operated and function on an IMOCA 60 like Safran.
These funny foils, shaped like Salvador Dali's moustache, will no longer hold any secrets from you.
Armel sitting on the moustache
Hugo Boss moustaches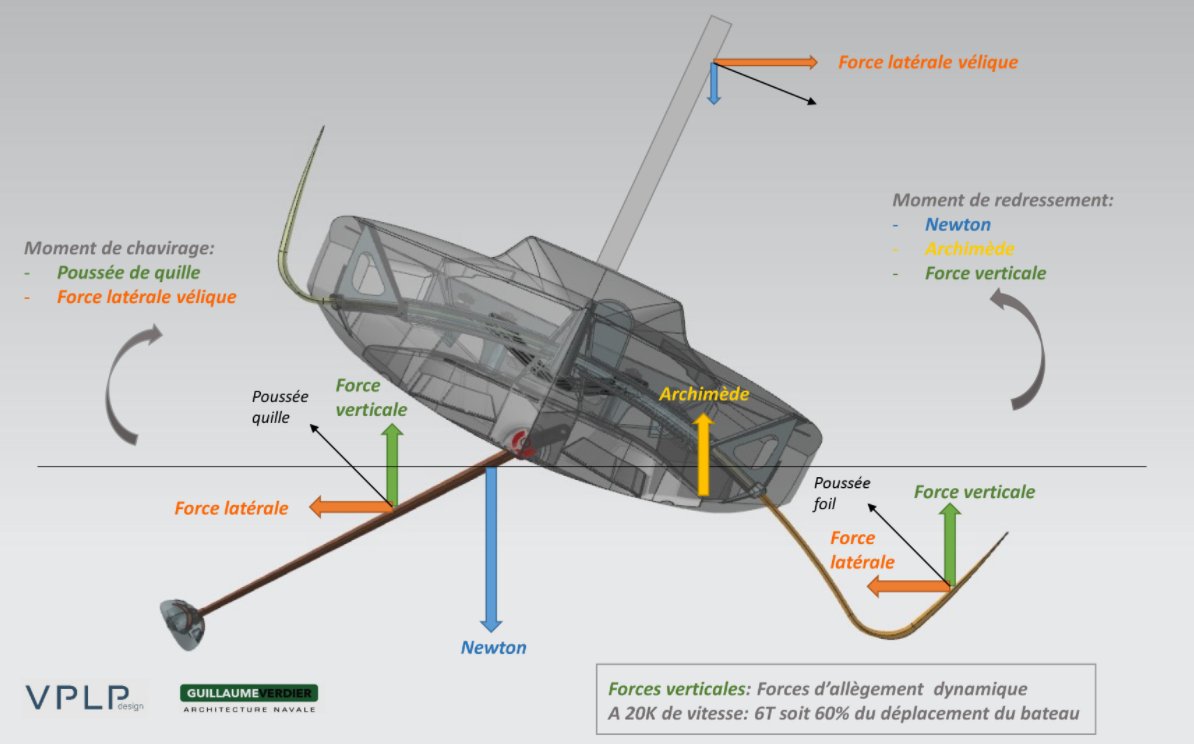 courtesy of VPLP / Guillaume Verdier
This is one of the major new features of this 5th generation Imoca monohull.
Since their arrival on the scene the foils have caused a lot of ink to flow and unleashed great passion. Indeed, there are both supporters and opponents of these new appendages, whose very shape is reminiscent of the moustaches of a famous Spanish painter.
An unquestionable architectural development, foils are nonetheless a daring challenge for those who have opted to equiptheir steed with such a device.
Jean-Pierre Dick
Links :